Bejeweled Twist: A Glitzy and Shiny Game
If you wanted to know the latest game that has been doing the rounds of the gaming circuit, Bejeweled Twist seems to be the game of the choice. It comes with the option of selecting 4 jewels and rotating them clockwise.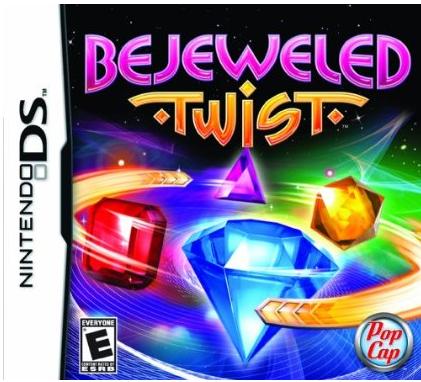 Each time a line is formed in one click, the player gets a bonus point. The chain will be broken if the jewels do not make a straight line, when they are rotated. There are 5 different modes which include Classic, Blitz, Challenge, Zen and the new 2-player, ad-hoc wireless. You could test over 90 challenges and when you earn ranks or points, you could use that to upgrade your spaceship.
Thanks to the cool and glitzy graphics and special effects, the game has a unique influence over the gamer. Bejeweled Twist comes at a price of $19.82 and is set to be released on the 19th of January for Nintendo DS. I must say it is a cool game for kids and adults alike, though it may not come with a lot of action and sub plots. If you are looking for a simple and fun game that is colorful as well, Bejeweled Twist might just be the game of choice!