A List Of Upcoming Nintendo Wii U Games
Check out what games we might see coming to the Nintendo Wii U in the future.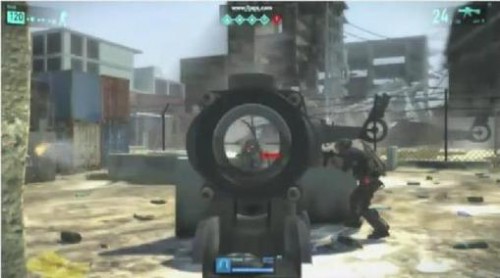 While Nintendo's new console, the Wii U, is a pretty impressive piece of hardware that seamlessly allows its uses to enjoy it in any manner they so choose, you can't forget the one thing that makes all consoles worth investing in, the games. Of course!
During Nintendo's Electronic Entertainment Expo press conference on Tuesday morning, the audience was left pretty much high and dry when it came to the prospect of games. There was a tease of Super Smash Bros. 4 in the works, but really the only confirmation of potential titles that will be coming to the new platform, came in the form of a video reel that Nintendo showed during their presser.
Those games look mighty good on the Nintendo Wii U, don't they? Too bad it's actually footage from PlayStation 3/Xbox 360 versions of those games and not an indication of what the games will look like. Clever girl, Nintendo.
That deceitful little fact aside, all the games found in that montage have been confirmed from their own publishers to be coming to the Nintendo Wii U, sometime in the near future  — most likely in 2012 when the gaming console launches whenever that will be. I've gone ahead and dotted down what games were shown on in video:
Darksiders 2 – THQ
Batman: Arkham City – Warner Bros. Interactive Entertainment
Tekken – Namco Bandai
Assassin's Creed – Ubisoft
Lego City Stories – Warner Bros. Interactive Entertainment
Ghost Recon Online – Ubisoft
DiRT – Codemasters
Aliens: Colonial Marines – SEGA
Metro: Last Light – THQ
Ninja Gaiden 3: Razor's Edge – Tecmo Koei
Also at the E3 presser, Electronic Arts CEO John Riccitiello appeared on stage and pledged support for the system — hinting at a possible Battlefield or Army of Two game in the works.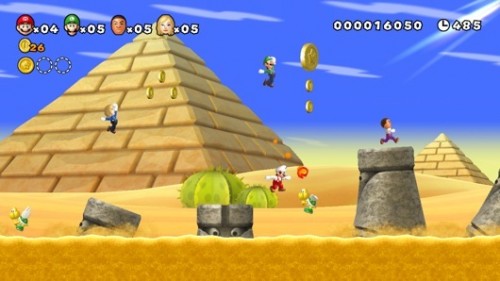 What about first party games then? Well, I mentioned a new Smash Bros. game was on the way — that's been confirmed. There was a new Zelda HD game hinted at during a video about the Wii U and a show floor demo that had a version of New Super Mario Bros. Wii, but beyond that Nintendo was super mum when it came to what they had up their sleeves. In due time, I'm sure.
Via: Gamepro