1 UP Mushroom Planter Toy
In the magical world of Super Mario Brothers, you can earn coins by self-destructively banging your head against bricks and upgrade yourself with flowers and mushrooms. The Mario world has taken over that of ours because now you can have your own magic mushroom (legally).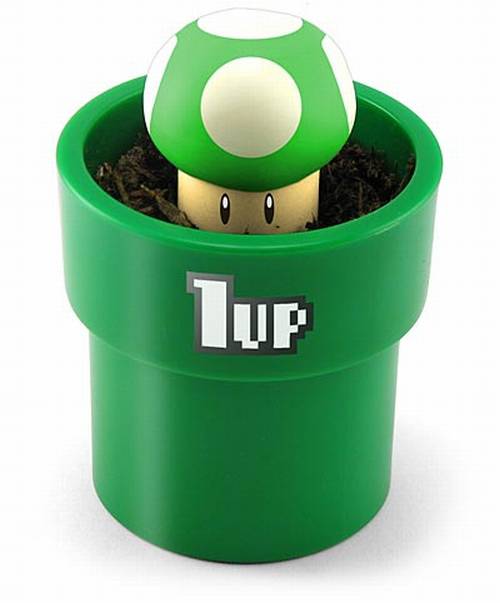 These cute 1Up Mushrooms grow instantly in the blink of an eye the moment you add the necessary elements into its green pot. Or you could just forget about taking the trouble to add water and the usual stuff because, hey, after all these are magic mushrooms. They don't need our help to grow!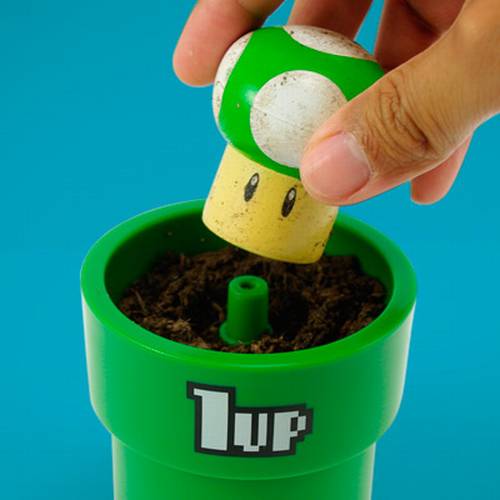 A Licensed Nintendo Collectible, the Grow Your Own 1Up Mushroom is made in Japan and costs only $5.99 at ThinkGeek.com. For a better effect, you could just forget about the pots and grow a bunch of these in your garden; they look better than roses and all the Mario fans will immediately recognize you as the reincarnation of Mario.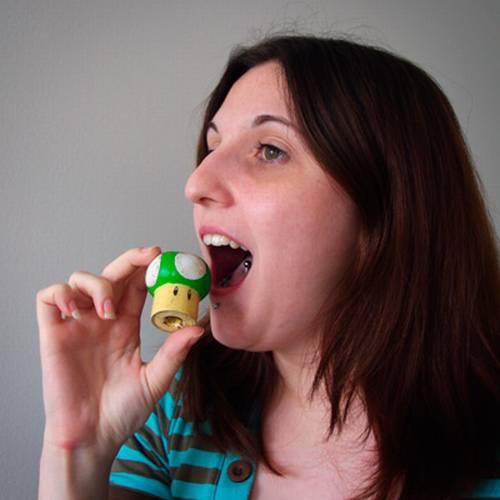 I wouldn't recommend eating this, though. The 1Up Mushroom that I got my hands on appears to be a Super Mario toy with a serious defect because instead of giving me an upgrade it only managed to half choke me to death!