WiiZii External Hard Drive Mod
The Matrix team have unveiled WiiZii Mod, which allows you to plug and play from an external hard disk drive. Hence, you can enjoy super fast loading of ISO and also files that are homebrew. This perhaps is the first time gamers can enjoy external HDD support for Wii. The WiiZii does everything that a Wii mod device does along with the above mentioned feature.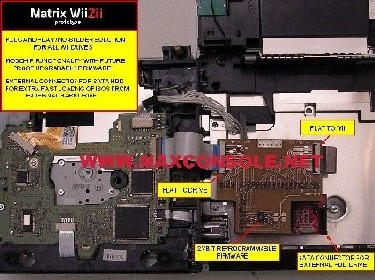 The WiiZii also includes 2MB memory, which according to me is less. Also, the firmware can be updated as and when they are available, which means you would have an updated version of the WiiZii at no extra cost. The fact that this allows fast loading of ISOs from external hard drive is enough to make gamers perk up their ears and senses. Another feature is that the device requires no soldering and is a one-stop solution, so to speak.
If all these technical terms remove the fun out of playing games, try checking out the Robotic Wii Fit Mod. In my opinion, one would have to wait until further information is available about the WiiZii. At this moment however, it all looks too good and easy. Perhaps, WiiZii's official statement would reveal more about the advantages and disadvantages.
Via: MaxConsole