Conceptual Wii Remote Vintage Design
The Wii Remote and Nunchucks of the Nintendo Wii are great controllers by as provided, but it is always fun to see different Nintendo Mods that show other cool looks for the video game peripherals we love.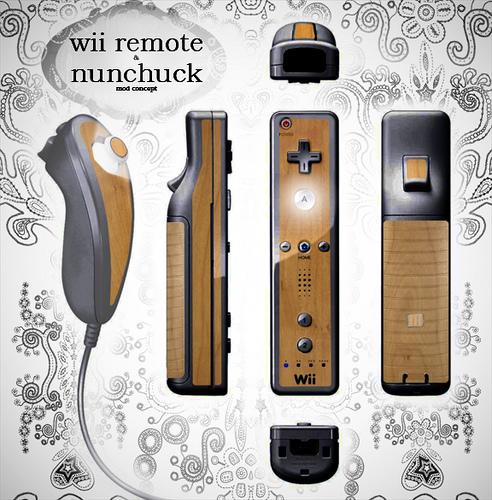 This specific Nintendo Wiimote design goes for the Vintage wood look and seems to present so really well. As explained by the designer, Joe D, if such a concept was truly made, the style would probably have to be stickers or actual veneer. Making the Wiimote and nunchucks with real wood could cause problems of slight millimeters for the controllers addons.
Besides that, the overall concept seems fun and a little more lively. Of course, when playing we should be watching the screen and not the actual controllers, but it is always fun to see something we are used to in another form and color.