Virtual Dissection of a Nintendo Wii Console T Shirt
For Nintendo fans, the sight of a Wii being exploded would be something of trailer for a horror movie from hell and a recurring nightmare as well. Braving the possibility of a heart attack in facing his fears, Garry Booth designs the WiiXploded t-shirt.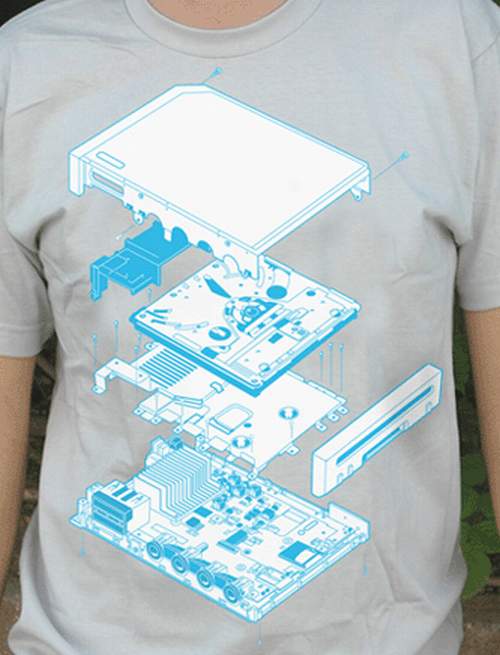 Showing in graphic and horrifying details the inside of a Wii console, the design is printed with soft-hand ink. Apart from possibly encouraging an up-chuck reflex in you, the t-shirt could be worn in sad memory of the Wii that the brat from next door ruined for you.
A virtual dissection of your favorite console need not be such a bad thing though. With this t-shirt, you get to conquer your worst fears, without actually encountering the sorry experience of losing your Wii forever. And let's face it, it may be the best console, but we all wonder what it looks like inside; you can satisfy that freaky curiosity of yours with the t-shirt.
Don't forget to get yourself the Wii Remote Dissection Shirt to complete your gory collection of Halloween -wear!
Via: Gizmodo