This Conduit 2 Limited Edition Hits A Bullseye Of Cool Extras
Become the ultimate tool of destruction, not to mention the ultimate collector, with the GameStop exclusive Conduit 2 Limited Edition for the Nintendo Wii.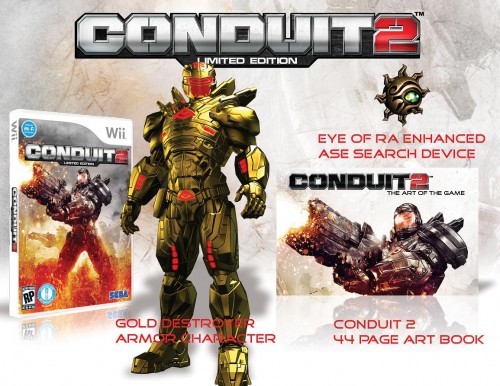 I hate it when some people call the Nintendo Wii a console for babies. Especially when the truth is that there are a handful of adult themed games that can be found – many of them exceptionally fun I might add.
Games like: MadWorld, Red Steel 2, House of the Dead: Overkill, Call of Duty: Black Ops, and now the sequel to High Voltage Software's graphically impressive game that was developed specifically for the Nintendo Wii – Conduit 2.
In the follow up to the 2009 science fiction first-person shooting game (The Conduit,) Conduit 2 has you back in the lead role of Michael Ford – continuing his intergalactic struggle against the insect-like alien race The Drudge.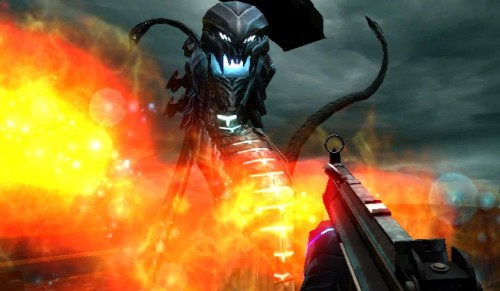 With an overhauled single player experience, you can now take down the next wave of invading alien baddies by flipping tables over for cover and exposing enemy armor to reveal weak points.
Conduit 2 also has improved multi-player with up to 4 player split-screen with offline and online modes, and up to 12 players to battle online using PDP's headbanger headset, which is available as a retail pack-in.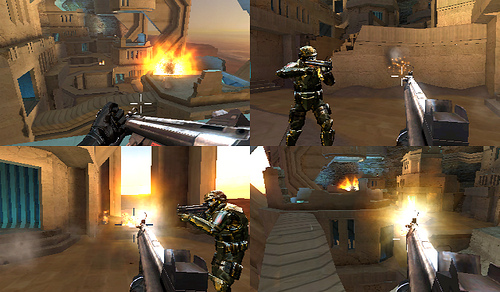 And speaking of retail pack-ins, GameStop – the U.S.'s number one video game retailer in the hood – is putting together a limited edition bundle for Conduit 2 full of sweet goodies when it releases next year in February.
Announced as the Conduit 2 Limited Edition, the special package brings together a 44-page art book featuring concept renderings and development insights from High Voltage Software, and two in-game unlocks that give you a slight edge on the battlefield. (Well one of them does anyway.)
One of the first unlocks is the "Eye of Ra" — a device that allows you to find hidden secrets in Conduit 2 at a faster rate. And lastly the other unlock in the limited edition, the "Gold Destroyer Armor" skin, allows you to wear Michael Ford's special armor in multiplayer. (Yeah… not so helpful, but kinda cool.)
What a pretty cool limited edition, and especially one that you can already reserve at GameStop — so what are you waiting for!
To be perfectly honest though, I think I love the pack-in for Michael Jackson: The Experience more than this, or no — maybe I love this cuddly Donkey Kong plush more… dang, I can't decide.
Via: GoNintendo