super Mario Uncovered!
You might have heard celebrities posing in their birthday suits and many others who publicly admit to being the most comfortable in their birthday suits, so we wondered why only real life celebrities pull off such daring stunts? Well apparently some cool person just proved us wrong, here is a rare pic in which one of the most famous and oldest game characters of all time, Super Mario,  has dared to pull off the similar stunt as the celebrities.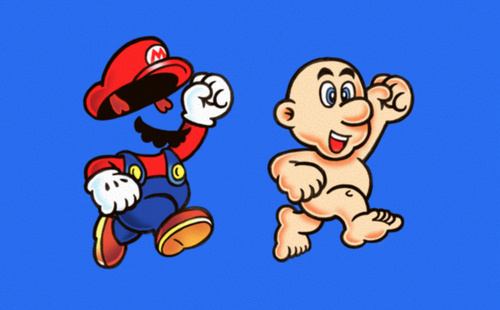 Our little friend Mario, has agreed to appear uncovered for a charity cause; charity in bringing a little smile on the faces of all who view him. It is really hard to imagine that the cool princess-saving game hero looks like a Smurf on the inside, and without the beard he may have lost all his charm but he still has his senses and his wits, and it really does not matter if he looks that bad, the princesses always marry the person who saves them, right?.
Anyway, just enjoy the pic and have fun imagining why has the artist left the eyebrows on, and taken the beard off!, or simply sit back and enjoy your Super Mario Cake or Tanooki Suit.
via: Kotaku