4 Player Super Mario Bros Wii Trailer
It has been a long time since we first saw Super Mario and his entourage a couple of decades ago. Since then, there have been many releases and versions of the game and the latest one to be announced is a 4 player Co-Op Mario Bros. game for the Nintendo Wii. It has been exclusively launched for the Wii, and the video seems pretty interesting.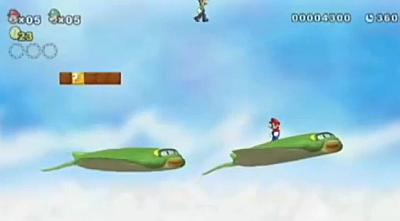 The amazing thing about Mario is that the game may look pretty much the same even after 25 years, but you would still want to play the game and all its versions over and over again. Such is the charm of Mario Bros game that no one gets tired of it. The legendary Super Mario Bros are thus back on the Nintendo Wii with some amazing new technology and graphics.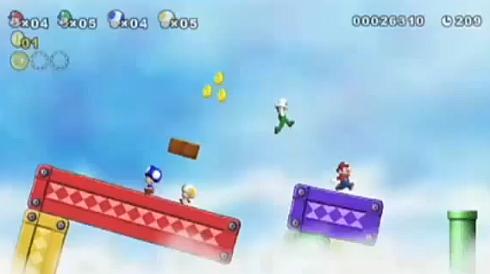 The levels look rather daunting and the video reveals many adventures for the brothers in store. Moreover, since it is a 4 player version, you could get all your friends and play the game. The game may seem a little to platformish but the game is nevertheless updated and going strong. There is no information about when the game would be launched but we may expect it anytime soon as it was announced at the E3.
While we wait for the new 4 player Super Mario Bros game to be released, you might perhaps want to spend your time getting drunk with the Super Mario Beer Mugs. If you drink too much and can't get to the leaking tap soon enough, call up Super Mario Brothers Plumbers and they shall fix it for you!