Super Mario Bros Inspired Cup Cakes Are Adorable
Super Mario Bros series fans must have moved on to more challenging and interesting games but their feelings for little Mario and all the characters of this popular Nintendo games will never wane. Debbiedoescake has baked some awesome yummy Super Mario cupcakes which are simply adorable and cute.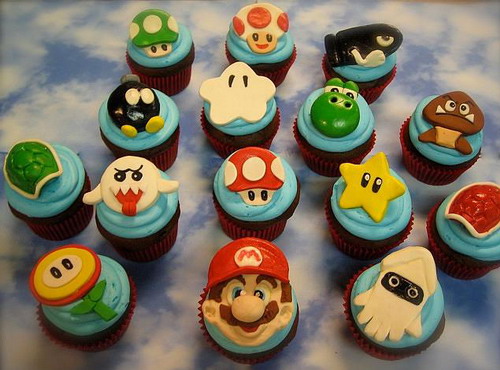 Debbiedoescake's flickr site has photographs of many of Debbie's edible tasty and artistic creations. It must be very difficult to create geeky characters cakes on small cupcakes compared to large size cakes. Super Mario cupcakes here really reflect the true talent and patience of the creator.  All the geeky cute Super Mario games characters have come alive here once again and needless to add they are too cute to be devoured.
In the modern world where fear stalks in every sphere that new will erase the old, such cute creations keep the hope alive.  Here is someone who not only bakes and creates traditional hot cupcakes with much tender affection and care but also blends the new geeky era in her awesome cake designs. Nothing will ever go out of vogue for all positive creative aspects of human nature do get carried forward.
On a light note, one must indulge oneself and dear ones with awesome yummy cakes to add little positive vibes. If you are a true Mario fan then do check out Super Mario Bros Yummy Birthday Cake and if you love cupcakes then take a look at these Super Mario Brothers Cupcakes too.