'Super Mario 3D Land' & 'Mario Kart 7' Release Dates Revealed
Two Mario games on the Nintendo 3DS have solid release dates for the Holiday Season — Super Mario 3D Land and Mario Kart 7.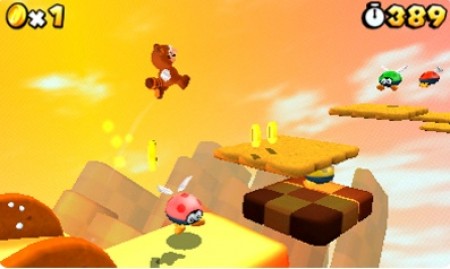 For the final months of 2011, Nintendo is bringing the heavy hitters to retailers in North America to make drat sure the Nintendo 3DS has the best chance to sell like gangbusters. It's just 2 games mind you, but they share one common trait that should bring the big bucks — that jump-happy plumber known the world-round, Mario.
I'm speaking of Super Mario 3D Land and Mario Kart 7. The first of which, coming out on November 13th, pits the Nintendo star in a new adventure in the Mushroom Kingdom that uses both 3D and 2D planes. It's quite the novel trick when seen in motion and leans heavily on stereoscopic 3D tech inside the handheld. Old power-ups like the raccoon tail from Super Mario Bros. 3 make their return too, along with a few awesome others that I'll keep mum about least spoil the surprise.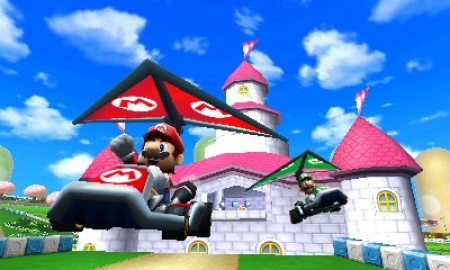 Meanwhile on the racetrack, the seventh entry (yes seven) in the Mario Kart series get's it's starting light on December 4th. For the most part, what you've come to expect from Mario Kart, including the previous tweaks in Mario Kart Wii, are here, but added are new features: such as customizable vehicles, a hang glider gadget to soar through the sky from long off-ramp jumps, and the ability for drivers to find routes and shortcuts underwater.
I'm sure if your a big Nintendo fan, the past couple of months have been a Christmas everyday scenario. In September not only did we get a Star Fox game (Star Fox 64 3D), but soon enough Kirby's Return To Dream. And let's not forget November, which sees The Legend of Zelda: Skyward Sword and it's one to one Wii Motion Plus accuracy hit store shelves.
Via: Nintendo