Super Mario Galaxy Stage in Upcoming Super Smash Bros.
The Wii U version of Super Smash Bros. soars through the stars with a battle arena awesomely devoted to Super Mario Galaxy.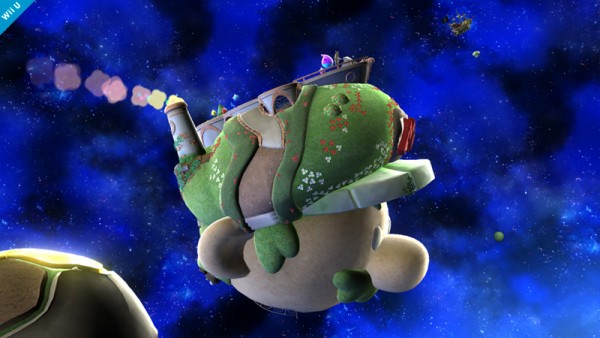 It's been a while since we've seen the spherical sights and sounds of Super Mario Galaxy, and it's great to see one of the best games of the previous generation getting some much deserved love with the next Super Smash Bros. game for Wii U and 3DS coming in mid 2014.
One of the latest revealed stages for the Nintendo all-star brawler features a Super Mario Galaxy inspired level with gravity-defying gameplay that should certainly cause a lot of chaos on the battlefield. Definitely more so when you think how crazy a 2-on-2 match of Smash Bros. can get.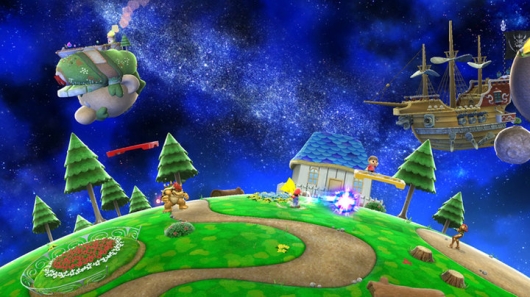 Sadly, don't expect this level to greet portable owners on the 3DS. Super Smash Bros. for the Wii U and 3DS each have their own set of stages; Wii U stages designed after Nintendo home console games, and vice-versa for the 3DS with stages based on Nintendo handheld titles.
Having their own set of stages was probably the main reason why neither game is cross-compatible with each other, which is a major bummer of its own. Hopefully both iterations of the next Super Smash Bros, will have fantastic stages of their own that look just as great as this one.
For more Nintendo news, the latest Super Mario 3D World trailer, and how the online portion of SwapNote got axed, stay tuned to Wii Noob.