Sega 3D Classics Now Available On The Nintendo 3DS
Sega classics are getting the 3D touch with a release of awesome remakes on the Nintendo 3DS Virtual Console.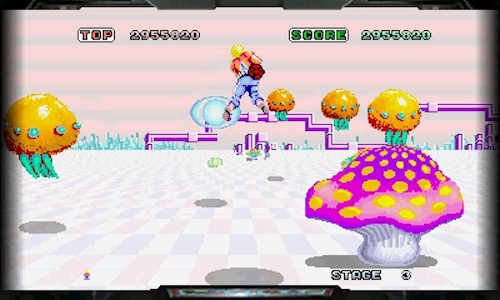 The new courtship of Nintendo and Sega might be totally freaky to the generation of gamers who lived through the "SNES vs. Genesis" console wars of the 1990s, but so far it seems to be yielding some pretty cool stuff.
Mostly on the 3DS Virtual Console space, where ports from Sega's illustrious gaming catalogue have graced the eShop. Such as the previous batch of releases focused on the Sega Game Gear that where near godly in their presentation, including loads of neat options that either allowed users to select unique borders to wrap around the game, or a display feature that mimics the Game Gear's original LCD.
Talk about dedication. The talented Japanese outfit that worked on these 3DS Game Gear ports was M2, who have had a top notch career of previously handling the emulation of other legacy titles from Sega (the Phantasy Star series for example), and worked tirelessly to build the library of games on the Wii's Virtual Console. And all to praise worthy results that have made them the revered emulation kings of the retro gaming world.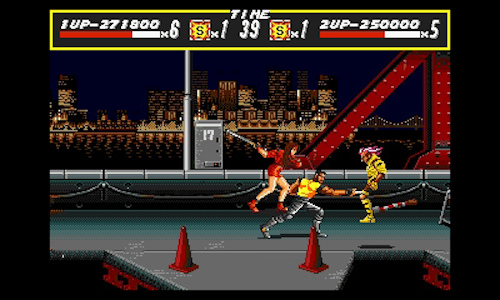 Now M2 is back again and are cooking up another batch of 3DS ports based on some Sega gaming hits of the past that are now available through the 3DS's eShop; each starting at $5.99 USD. Sure that might seem a tad pricey, but not unreasonably so. These are all 3D remakes, and were all delicately rebuilt to use 3D, plus like the Game Gear series before them, they have their own toolbox of cool extra presentation options.
So far each Sega 3D Classic has come out in two-by-weekly fashion. Meaning reworked titles every week until 12/19/2013. Nintendo has already released 3D Space Harrier and 3D Hang-On, classic arcade games that I've heard have been getting lots of positive buzz from the retro-enthusiast crowd since their release on November 28. Here are the full release dates for the titles as follows:
3D Space Harrier, 3D Super Hang-On – 11/28/2013
3D Sonic The Hedgehog, 3D Altered Beast – 12/5/2013
3D Ecco the Dolphin, 3D Galaxy Force II – 12/12/2013
3D Shinobi III, 3D Streets of Rage – 12/19/2013
For any fan of Sega, that list is love at first sight. And hopefully if all goes well, we might see more of these 3D remakes in the near future and beyond. Because really, we all desperately want for M2 to do a 3D port of Streets of Rage 2. Not that the first Streets of Rage is all bad, but think about it, Streets of Rage 2, guys. Streets of Rage 2.
More Nintendo news coming your way, like checking out this sweet-looking gold Nintendo 3DS XL made in tandem for The Legend of Zelda: A Link Between Worlds, and how the Nintendo Wii is now discontinued in Japan, right here on WiiNoob.