Nintendo's 3DS Slide Pad Expansion Is Now Official
Officially announced for the Nintendo 3DS recently, its quite possibly one of the most controversial peripheral Nintendo has made up to date.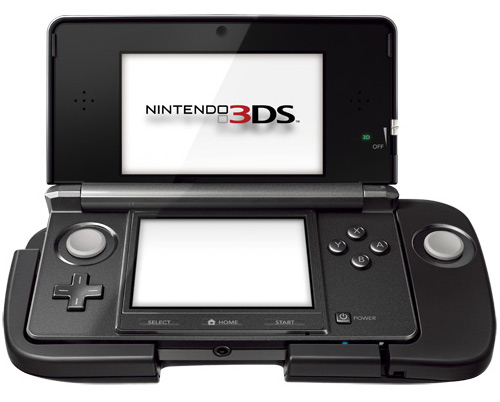 After it was surprisingly revealed in the latest issue of Famitsu, stealing the headlines away from landing Capcom's role-playing game sensation with Monster Hunter Tri-G, eyes were keenly placed on Nintendo during their own pre-Tokyo Game Show media event on September 13th to further elaborate on the second circle pad add-on for the Nintendo 3DS.
Weirdly though, and probably as a result of the extreme negative reaction it caused around the web, Nintendo decided on a more stealth addressing. Posting all info about the first-party peripheral that gives the 3DS one more control option and 3 separate buttons (L2, R1, & R2) by snapping around the handheld's body, like a sumo wrestler falling on a hockey puck, on their Japanese hardware page.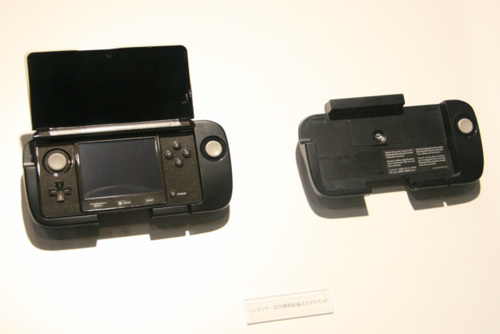 The important details to note: first, it's officially called the 3DS Slide Pad Expansion, second, it will out in Japan this December 10 for ¥1,500 (around $20 US), and third, requires one AAA battery to run on. Not exactly a big thing that last one, but I could definitely hear the complaints of having to rummage around for the same power source a garage door-opener uses, but whatever.
Honestly, the 3DS Slide Pad Expansion won't win any points in the looks category, although for games that will incorporate it, and for now there are only 6 – Monster Hunter Tri-G, Resident Evil Revelations, Metal Gear Solid Snake Eater 3D, Ace Combat 3D Cross Rumble, Dynasty Warriors Vs., and Kingdom Hearts 3D – it will no doubt get the job done.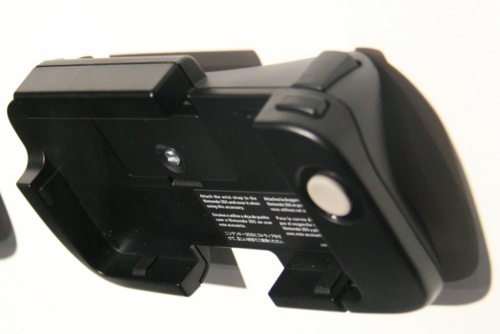 First impressions about how the attachment feels have been resoundingly positvie, and although it might be a bit of giant to carry in pockets, the expansion pad is quite ergonomic and comfortable to hold. Now whether one should run out and import it come this December, is another hotly debatable topic.
A fair point to be made is that the circle pad add-on is totally optional — they're some photos out on the web that show Monster Hunter Tri-G playable with touch-screen controls. Yet that point still won't be enough to keep away the distant rumors clouds of a redesigned Nintendo 3DS, with the second nub pre-built in, from casting down on Nintendo's sun-shining day.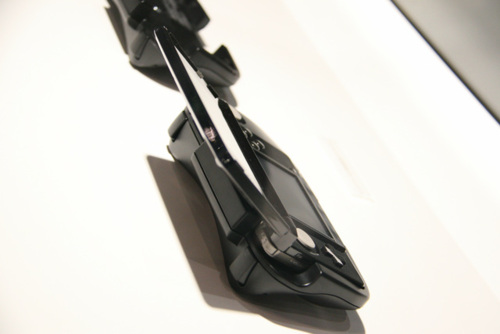 Not like there weren't any such rumors before hand, but it only makes the chance of speculation go up in percentage. Greatly. I guess we'll see from here what effect the 3DS Slide Pad Expansion has on customers & developers — and exactly what bigger plans Nintendo has for it's stumbling out-of-the-gate platform.