Star Fox 64 3D Barrel Rolling To North America Sept. 9
Star Fox 64 3D, the remake of the classic Nintendo 64 shooter, finally gets a release date for September 9th.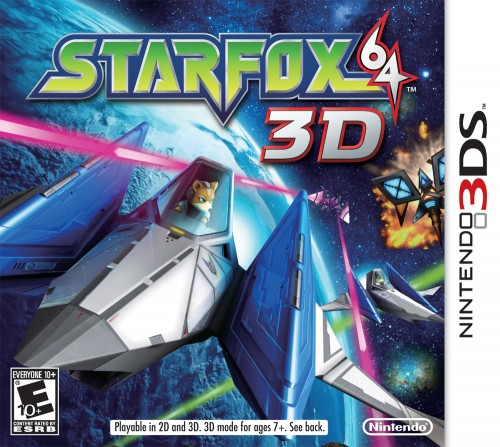 Fourteen years ago Star Fox 64 warped on to retailer shelves. Now ace star-fighter Fox McCloud and the rest of his furry brigade make a well-timed (and possibly much needed, from a wimpy handheld sales standpoint,) appearance on the Nintendo 3DS this September 9th to North America.
Entitled Star Fox 64 3D, and continuing the recent Nintendo trend of reissuing old games then slapping "3D" at the back end of the title, the game recreates the classic rail shooter from the Nintendo 64 – sans Rumble Pak – with improved graphics, gyroscopic controls and local multiplayer for up to four players.
Funny that it should be remake, seeing as how Star Fox 64 was itself a semi-remake of the original Star Fox for the Super Nintendo. Which also was built from left-over parts that were supposed to be used for the unreleased Star Fox 2 – a sequel that was going to be on SNES, but then Legend of Zelda-creator Shigeru Miyamoto decided to move the project to the more powerful Nintendo 64.
Certainly now, the move to an even more powerful system with the Nintendo 3DS has also worked out quite well for Star Fox 64 3D, because the game looks fantastic in both standard and 3D view. I myself definitely see 3D being a pretty useful in-game setting, especially for a shooter where recognizing levels of field depth, really help the player to gun down enemies and maneuver around obstacles.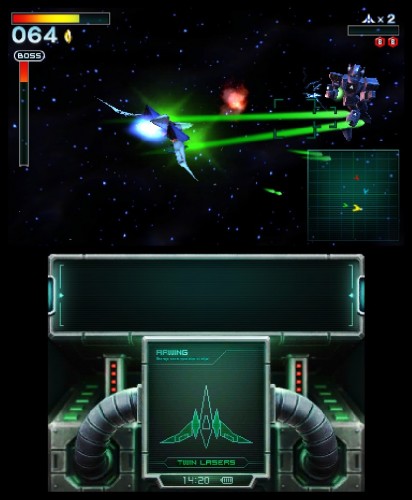 Multiplayer also receives some added tweaks with the feature for players to be able to take photos of themselves and have them appear in-game, just like the functionality used in Ridge Racer 3D by Namco Bandai. Of course you should all know this by now if you've read our other preview of Star Fox 64 3D back in May, but then I'm sure you've been preoccupied with other better things, like Netflix for the 3DS.
Via: GamePro