Nintendo eShop Launch – Full Lineup And Info Here
Don't be the last gamer to know what will be available once Nintendo's eShop opens for business June 6 — all info about games and features are just a click away!

Details, details, details – if you've been waiting for a more in-depth look at what's to come to Nintendo's new eShop, coming with June 6th's Nintendo 3DS update, then you came to the right place. Nintendo has just issued a complete listing of what will be available on the eShop once it launches in North America.
In a disappointing way though, not much of what Nintendo will be offering to Nintendo 3DS users is 3DS centric – only five things to be exact: three games from its Virtual Console, a 3D remake of a classic NES game, and a free Pokémon strategy(umm, okay.) I should also add that many of the games for the eShop will be solidly set at a $1.99 price point, pretty reasonable indeed.
North American eShop Launch Lineup (Updates every Thursday)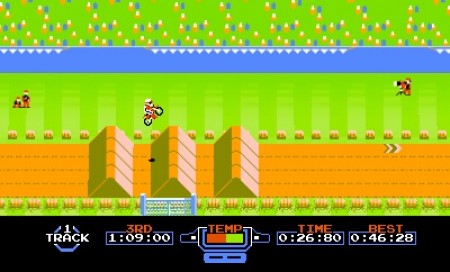 Super Mario Land – Virtual Console Game Boy game, $3.99
Alleyway – VC Game Boy, $2.99
Radar Mission – VC Game Boy, $2.99
Excitebike – 3D Classics, free until July 7, then $5.99 after
Pokédex 3D – 3DSWare, free to keep forever
My, my, my, not a outstanding list if I say so myself, especially when you compare it to amount of goodies the Japanese eShop will have on day one – including double the 3D Classics, and more than double the amount of Virtual Console items (including Kirby's Dreamland, curses!) But turn that frown upside down, because you'll still have over 350 titles from the Nintendo DSi's DSiWare up for purchase too.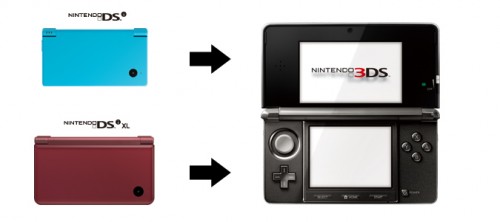 Turning to DSiWare though, and more importantly the transferring of which to your Nintendo 3DS – after users have installed the new firmware, they can begin moving photos, audio files, WiFi settings, and most DSiWare games from a DSi to a 3DS. I say "most" because Nintendo has gone out of its way and cataloged which games can't be relocated to your 3DS right here at this link.
Finally along with all that fancy stuff, 3DS users will also be receiving the free web browser with the update. Previously with the DSi, the Internet browser that came with the handheld was from Opera, although this time it's being provided by Netfront – and even more interesting without Flash support. However, Netfront's browser will allow 3DS users to upload their 3D photos and view them accordingly.
So that about it, everything above is what you will be able to partake in when the next Nintendo 3DS update goes live on June 6 for North America. It's still disappointing the amount of 3DS focused content we'll be getting, but knowing that a new Shinobi game on the way, along with what the potential of the eShop brings makes it all the bearable.
Via: Tiny Cartridge