Pokemon Black & White Nintendo DSi Bundle Hits Stores March 6
Nintendo is offering gamers an exciting way to experience the newest installment of the Pokemon series with two limited-edition Nintendo DSi bundles.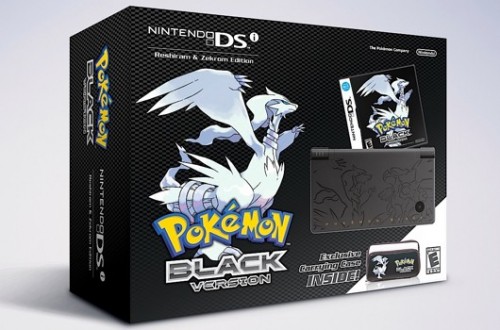 If the lack of cash or the unwillingness to fork over $250 bones for a gaming handheld is preventing you from getting one of those new-fangled Nintendo 3DS's in March that has everyone and their grandma going gaga like Lady Gaga over it, then perhaps you might be interested in a sweet Nintendo DSi bundle featuring the newest software installment in the Pokémon series.
Perfect for the Pokémon fanatic or the rare species of creature in the wild who by now doesn't have a Nintendo DSi system yet, the smart bigwigs over at Nintendo headquarters are introducing two limited-edition Pokémon Black and White Nintendo DSi bundles that will go on sale, along with the actual game, in North America.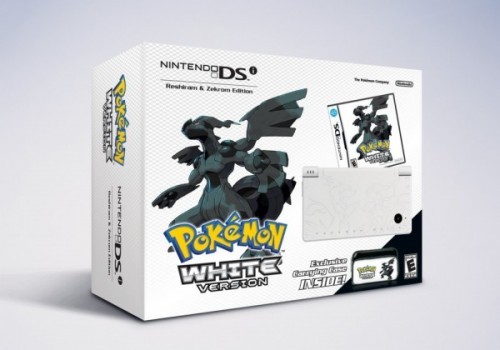 Beyond the feel of Nintendo squeezing out every last drop out of their previous hardware before their next portable gaming platform launches, the limited edition bundle is pretty neat and reasonable when you count in the price. $179.99 will net you a fresh-looking Nintendo DSi unit – available in either black or white (logically) –  with a nice etched image of the legendary Pokémon Reshiram and Zekrom.
Oh but that's not all, Nintendo will also be throwing in a brand-spanking new copy of the highly anticipated Pokémon Black and White, which features a full original set of 150+ cute and cuddly critters to collect and face off in a new three-on-three battle system – locally or online with friends – in a new sprawling region in the Pokémon world that has in-game Day, Night, and now Season changing cycles.
Finally, an exclusive matching Nintendo DSi case will be thrown into the overall package to up the probability that this Pokémon bundle will be – SUPER EFFECTIVE – when it enters the retail battle arena on March 6 for a price of $179.99. What also might be SUPER EFFECTIVE, in terms of interest, is that launch line-up for the Nintendo 3DS in North America or these custom-made one-of-a-kind Earthbound shoes.
Via: GameSpot