Latest October Nintendo Direct Game Trailers Round Up
Catch what October's Nintendo Direct had to offer for the Wii U and 3DS with this game trailer round up!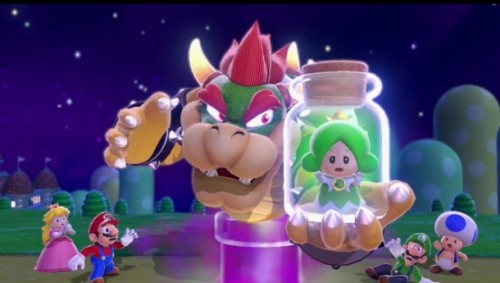 Shocking news – and I don't mean that ironically – was zilch, zero, nada in Tuesday morning's Nintendo Direct, but not when it came to new footage. Nintendo aired ample videos of upcoming Wii U and 3DS games being released in the last three months of 2013 and beyond – and below you'll find most of them all for your viewing pleasure.
If you do wish to see the Nintendo Direct in full though, then point your Internet browser towards the House of Mario's own YouTube channel and sit down for 30 minutes of "story time" with President & CEO of Nintendo Satoru Iwata. Meanwhile, the rest of you can enjoy the to-go version – featuring the likes of Super Mario 3D World (give me now!) – coming right up.
Nintendo Wii U
Super Mario 3D World Gameplay Trailer
Wii Party U Gameplay Trailer
Sonic the Hedgehog Confirmed for Super Smash Bros Wii U & 3DS Trailer
Mario & Sonic at the Sochi 2014 Olympic Winter Games Gameplay Trailer
Pikmin 3 Update – Nintendo Direct Gameplay Footage
Nintendo 3DS
Kirby Gameplay Teaser
The Legend of Zelda: A Link Between Worlds – Nintendo Direct Gameplay Footage
Bravely Default – Character Trailer
Phoenix Wright: Ace Attorney – Dual Destinies Trailer
Congratulations on reaching the bottom of this article! You prize? How about more exciting news from the world of Nintendo right here on WiiNoob, like the sad passing of former Nintendo President – and most likely the reason we're all gamers today – Hiroshi Yamauchi, and this awesome 3D chalk animation of Mario Kart in the real streets.