Nintendo Light Gun Zapper Earrings for NES Games Fans!
NES (Nintendo Entertainment Systems) has created a whole new virtual world of games and made it all real for gaming fans with its innovative gaming controls and consoles and these in turn  are inspiring wide range of designs and products. Nintendo Light Gun Zapper, the game controller which looks like a gun, has inspired artist Lauren Swingle to create these gun earrings out of polymer clay. These creations look awesome and are perfect replica of the original gun. Gaming fans would love to add them to their gaming inspired collectibles.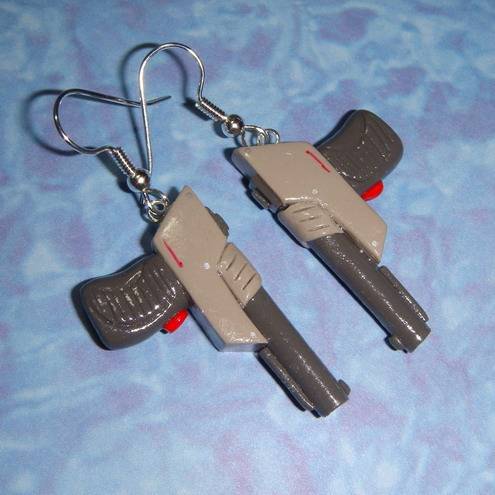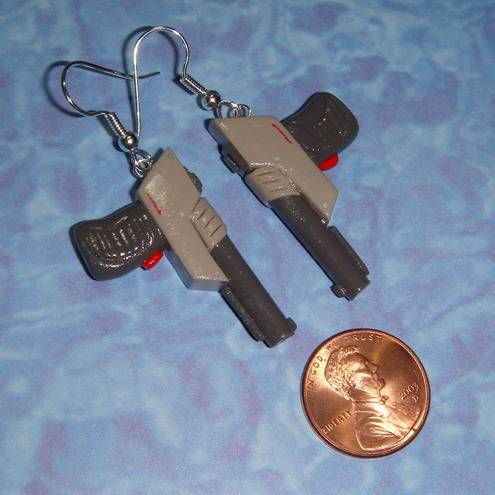 Geek girls, who love playing the Duck Hunt Game and want to hunt down and shoot their targets in real life too, will love sporting these pair of earrings. One can literally dress to kill and wear a pair of gun earrings to send the message straight across as to who has power and is in control. These finely created perfect pair of Light Gun Zapper Earrings is available on Etsy and will cost $27.00 and can also be upgraded to sterling silver for extra cost of $3.00. They will be packaged and shipped with care in cotton filled jewelry box and padded bubble mailer.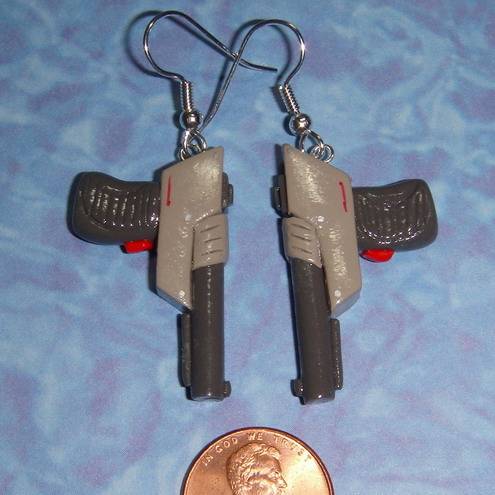 Well now that we are looking at jewelry inspired by retro games and gaming controls then let's take another peek at Wiimote Controller Earrings and Super Mario Goomba Earrings.