Nintendo Launch Prices Past, Present and Future, Compared
We recently heard some of the Japanese launch details of Nintendo's upcoming handheld, the 3DS.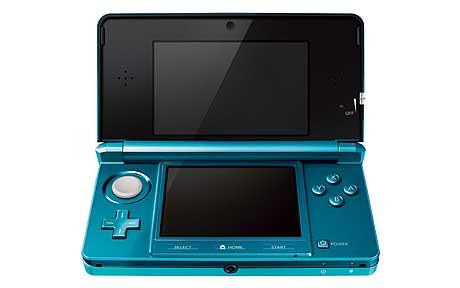 Unfortunately, almost nothing was said about what the North American audience can expect as far as price and an actual release date. The good thing is that a lot of the information does relate to the system itself, so we can use that to base some of our expectations on.
First, we know that the system will come with a 2GB SD card, and should read up to 32GB. Whether the SD card is included when the device ships in North America remains to be seen.
The system will also have somewhat of a "Virtual Console" service. We don't know if it will be called the Virtual Console, but it will be much like what the Wii has, but will play Game Boy and Game Boy Advance Games. Word is, they will be playable in 3D.
We also know that the handheld will be able to connect to wifi even while turned off. This will allow it to fetch data at anytime.
There will also be a tag mode that will let players connect to each other to do things such as share scores or accept fight requests on Street Fighter.
Another neat feature is the Mii Studio which lets users take pictures of themselves and have a Mii auto-created. From there, you can adjust it to your liking. Users can also merge two pictures. For example, take a picture of yourself and of a friend and merge features to create a single image that actually looks pretty weird.
The system will have some augmented reality (AR) games packed in, adding a bit of value even for those who don't immediately buy games for their system.
It will launch in Japan on Feburary 26, 2011 for 25000Y, which is almost $300USD, but that is no true indication of a US price as a look at the chart below will show:

Note, the above conversions represent the exchange rates at the time of each system's launch
Source: http://www.data360.org/dsg.aspx?Data_Set_Group_Id=72
Here, we can expect the 3DS to land in March. However, we don't know an exact date, and Nintendo isn't telling us until they're ready.
Still unconfirmed is the backlit buttons, but Nintendo did say that the Wii Remote Plus is real.