Nintendo At GDC 2011: Netflix, 3D Recording & New Super Mario For 3DS
Nintendo takes the stage at this years Game Developers Conference and unloads a heavy assortment of Nintendo 3DS releated news.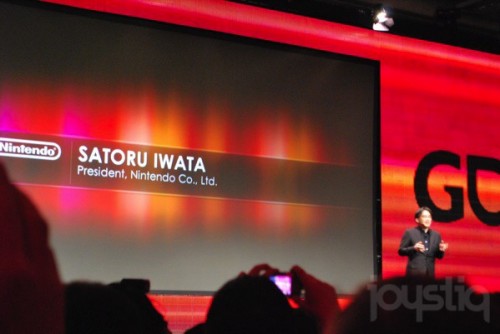 Normally Game Developer Conference's aren't the hot-bead for presentations of this almost E3-like enormity. As far as industry events go, GDC's are pretty much ho-hum affairs; a place where game-makers converge to discuss the latest trends and issues facing the video game landscape.
I'm guessing Nintendo didn't quite get that memo for GDC 2011, as Nintendo President Satoru Iwata addressed the media (later followed by Nintendo of America Pres. Reggie Fils-Aime.) A good part of their GDC keynote was an avalanche of Nintendo 3DS news – the first of wave being the announcement of the popular video rental/online streaming service, Netflix, coming to the 3DS this summer.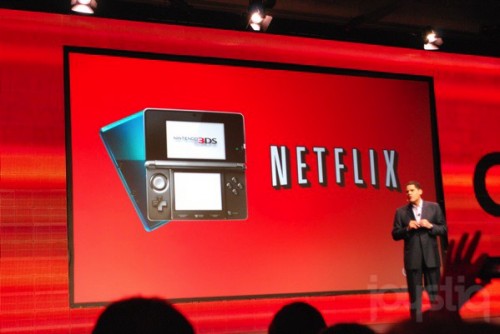 So in the inevitable future, once you're done taking your cuddly Nintendog (or cat) for walkies, you can then sit back and view the huge catalog of movies and TV shows on Netflix, with the nice ability to pause a video on your 3DS and continue watching it on your Nintendo Wii.
A neato feature indeed, although I'm sure people aren't going to be lining up and forking over $250 big ones just to watch old-fashioned 2D content; they want glasses-free 3D gosh darn-it! That's why Nintendo is introducing an exclusive 3D video channel, which will show off Nintendo selected 3D content like movie trailers, music videos, and comedy shorts. The 3D video enjoyment doesn't stop there either, users will also be able to record their own 3D video content in a future firmware update – which soon, in late May, can be downloaded comfortably from any 10,000 free Wi-Fi hotspots across North America, thanks to a newly announced partnership with AT&T.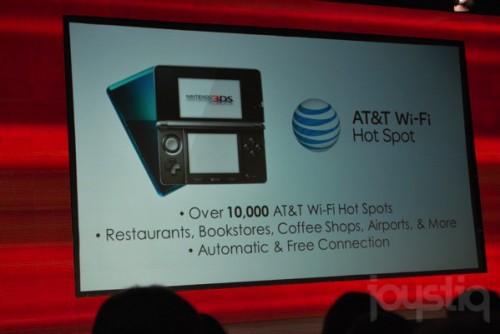 Lastly, not forgetting the gaming part about the Nintendo 3DS, Nintendo mentioned two important tidbits on that front. One being the news about Game Gear and TurboGrafx-16 games being offered along side Game Boy/Game Boy Color games via the Nintendo 3DS's Virtual Console, and the other, certainly more attractive story – a new Mario is game under development for the Nintendo 3DS that is being made by the Super Mario Galaxy team.
The first Mario game for the Nintendo 3DS, is going under the temporary moniker of Super Mario; the logo of the upcoming title, interestingly enough, even has a small tail at the end of it – presumably a hint that the raccoon suit from Super Mario Bros. 3 might make a happy return. No trailers where shown with the game, but expect more info come E3.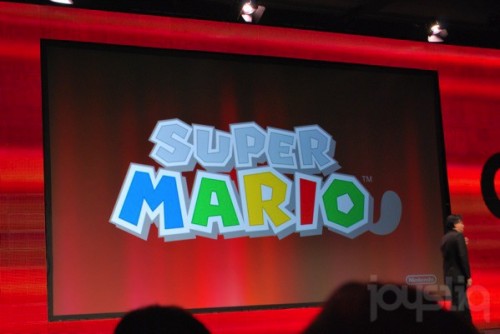 With that, brought an end to everything Nintendo had to speak about the Nintendo 3DS; a nice lead up to the system's U.S. retail debut this March 27, with unfortunately, the eShop – which will bring Netflix, 3D video content, virtual console, and tons more until late May. You'll just have to be happy with your Pokemon Black and White or the set of games available at the 3DS launch until then.
Via: Joystiq