Nintendo Downloads: July 21st – Nintendo Video, 3D Classic Xevious, Antipole
This week, a new 3D Classic joins the Nintendo 3DS eShop along with Nintendo's own video service.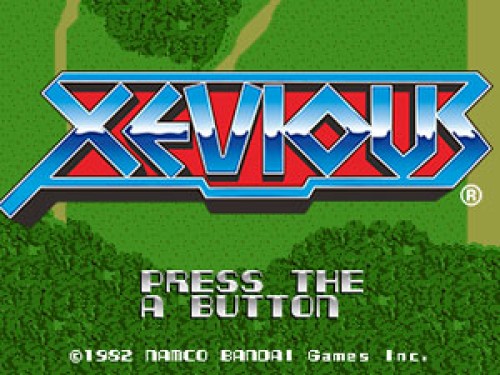 Oh will you lookie here, it's the Nintendo Video service which we found out would be coming soon. How nice of Nintendo to finally make it available in this weeks offering of downloads – although some conflicting reports have said that the service isn't up exactly yet, oh you cheeky monkey Nintendo.
Update: It seems over night that Nintendo finally updated the video site and its initial offerings include a Nintendo Video Is commercial, a Captain America trailer, Dinosaur Office video from CollegeHumor, and a short film called Sunday Jog. Enjoy!
Moving on — also definitely up right now through the eShop is a new 3D Classic, this time based upon the pioneering vertical-scrolling shooter Xevious. Created by Namco in 1982, gamers pilot the sole defender of the Earth, a combat aircraft called a Solvalou, which can attack enemies in two field planes — dead ahead with a zapper or an unlimited supply of air-to-surface bombs for ground targets.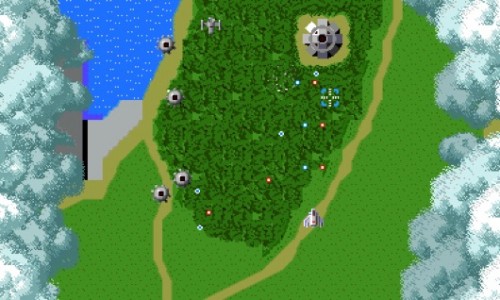 The 3D Classic version of Xevious adds a layer of depth with 3D, giving the arcade shooter an extra helpful perspective to take down anything crossing your path. Whether you play it in 3D though is up to you — and the big takeaway should be shining a light an important title in our history of video games, that in the case of Xevious, influenced many later games in the shooting genre.
WiiWare
Bobby Carrot Forever (FDG Entertainment GmbH, 1 player, 800 Wii Points): "Puzzle adventure with hundreds of brain-bending levels, suitable for the entire family. Classic 2D old-school gaming. "
3DS eShop
3D Classics: Xevious (Nintendo, 1 player, $5.99)
DSiWare
Trollboarder (Enjoy Gaming, 1 player, $1.99/200 DSi Points): "Descend the slopes in the craziest snowboard game in history. "
Antipole (Saturnine Games, 1 player, $4.99/500 DSi Points): "Wield the power to reverse gravity as you fight your way through the robot mothership."
Kung Fu Dragon (Agetec, 1 player, $1.99/200 DSi Points): "As a martial artist in training, you must face one of the most difficult tests of skill: waterfall climbing."
Via: Nintendo