Amazon Temporarily Suspends Cosmo Black 3DS Sales
What made one of Net's biggest online retailer put a hold on the Cosmic Black version of the Nintendo 3DS?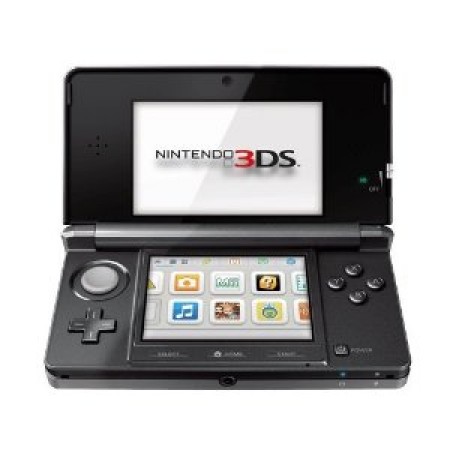 It's been a rough year-one launch for the Nintendo 3DS, to say the least. First it was the dismal lack of sales, then came a drought of must-have titles, and only now, after months from its March release, the eShop is finally in it's e-commerce stride.
Unfortunately, even after all that, the Big N still can't catch a break with it's latest glasses-free 3D machine — at least for a while it seems. Yesterday Amazon stopped selling the Cosmo Black variant of the Nintendo 3DS, labeling the item with this on-site explantion:
"While this item is available from other marketplace sellers on this page, it is not currently offered by Amazon.com because customers have told us there may be something wrong with our inventory of the item, the way we are shipping it, or the way it's described here. … We're working to fix the problem as quickly as possible."
Many an Internet sleuth deduced this as being a response over the lesser-known 3DS design flaw that potentially scratches the top screen of the unit with the bottom screen's raised edges — yet it's not. A representative from Amazon, when contacted about the suspension, told the person who asked that it was due to complaints over loose hinges on the 3DS.
I've heard conflicting reports about this key "alleged" design flaw — but an interesting detail is that the majority of this peculiar complaint seems to inflict only Cosmo Black units for some reason.
Back to the story, it now appears that Amazon did not stop selling over the supposed "loose hinge" issue and has started to sell the system once more. Also, another Amazon rep has addressed reports and stated the reason why they put a hold on Cosmo Black 3DS portables was over "inventory problems" customers had brought to the company's attention.
A misunderstanding seems to be the summary of it all, but certainly, this wacky scenario won't wash away concerns over the build quality for the Nintendo 3DS, especially with amount of online grape-vine stories about the 3DS stretchy durability.
Who knows though, it could well be an overall lesson to all those who adopt early to new devices in this day and age, where it seems customers have become the unsuspecting beta tester.
Via: Joystiq