Nintendo 3DS Goes Down To $169.99 August 12
An extremely bold move by Nintendo, as they lower the price on the Nintendo 3DS to $169.99 on August 12th. Full info & a surprise for early adopters, after the link.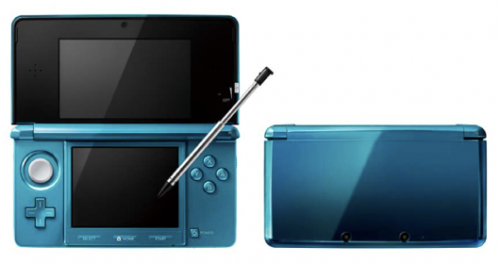 Take cover, people!!! In case you haven't figured out, shots have just been fired by Nintendo as they take on a we have not yet begun to fight spirit to those thinking that their latest portable offering looked down and out. As decreed ever so recently, the House of Mario will be lowering the price on the Nintendo 3DS come August 12th.
On that quickly approaching date, the Nintendo 3DS, currently selling for what many believe to be an unjustified price of $250, will take a plunge to a new price point of $169.99. If that's not a better way to kick start some pretty drat sales, well then slap my face and call me Sally (please don't!)
Here's the Tower of Nintendo Power himself, Nintendo of America President Reggie Fils-Aime, to explain the finer details of this colossal news:
"For anyone who was on the fence about buying a Nintendo 3DS, this is a huge motivation to buy now. We are giving shoppers every incentive to pick up a Nintendo 3DS, from an amazing new price to a rapid-fire succession of great games."
Amazing — just sheer amazing. For a while Nintendo was playing it pretty safe with the release of the Nintendo 3DS, thinking that brand name alone and the appeal of glasses-free 3D would be enough to entice a new user base, but a $250 price certainly put a dent in that plan. Sometimes price means does mean everything, a lesson that fellow corporate gaming outfit Sony learned well with the PlayStation 3.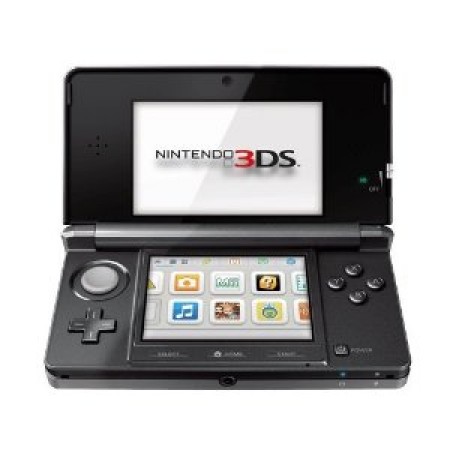 Perhaps the most startling nugget of info from the 3DS price drop, is a report from Bloomberg Japan, by way of Andriasang, which says that the new $169.99 price will incur a loss on every system sold. Again, that's pretty stunning if true, especially for an conservative company such as Nintendo, who rarely likes to sell things at a loss — the few times being with the Game Cube and the Nintendo Entertainment System (I might be wrong about the NES though.)
Now, this whole bag of news might be a raw deal for early adopters for the Nintendo 3DS, but worry not cyber-friends, the Big N also promised a super nice incentive program just for you. For getting on the 3DS bandwagon first and connecting to the Nintendo eShop before 11:59PM EST on August 11, you will be automatically enrolled into the "Nintendo 3DS Ambassador" program.
Hey, don't mock the name yet, because the program is rather splendid when you learn the small print. You see, once you do get your Ambassador status you will be rewarded with 20 free downloadable games from the Nintendo eShop. Haha! Speachless, am I right?
They're not rinky-dink downloads either — the games consist of 10 future Virtual Console releases (e.g. Super Mario Bros., The Legend of Zelda)  and 10 more exclusive VC titles from the Game Boy Advance (e.g. Metroid Fusion, WarioWare, Inc.)
Say it with me now: UN BE LIEVE ABLE. More exact details about the Nintendo 3DS Ambassador program will be announced at a later date.
Via: Nintendo