Nevermind 3D: Nintendo 2DS Coming To Stores Everywhere
Many people were writing early death reports for the 3DS (just as they're doing with the Wii U now), but Nintendo's handheld is not only doing well, but better than ever.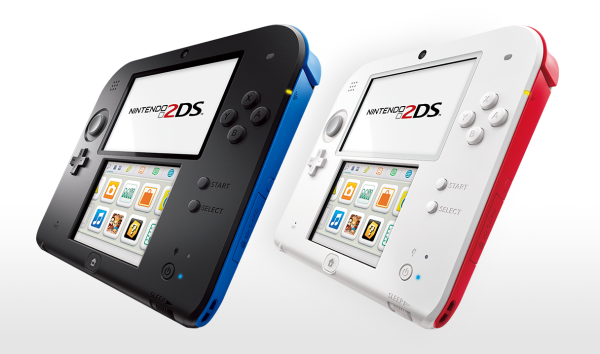 Nintendo's latest handheld, the 3DS, is getting a complete rework as a budget version of itself by ditching the 3D and the folding capabilities, but giving a very, extremely attractive price of $130 USD. The console still retains the network capabilities, the hardware, and backwards compatibility with the huge DS library, and ever growing 3DS one too. Who needs 3D anyways, right? The system goes by the name of 2DS, which we guess makes total sense.
The console is claimed by many Nintendo insiders to be aimed at children, but provides an extremely cheap entry point to the world of Nintendo that will appeal to gamers all ages, we're sure. That is, as long as you really don't mind the lack of folding capabilities or the loss of 3D, which many people claimed gave them headaches anyways. The 2ds will come out just in time so gamers can get it to play Pokemon X and Y, on Oct 12 of 2013.