Netflix For Nintendo 3DS Now Available, 3D Videos Coming Soon
The best video streaming service, Netflix, is now on the best glasses-free 3D portable device, the Nintendo 3DS — already for download on the eShop right now.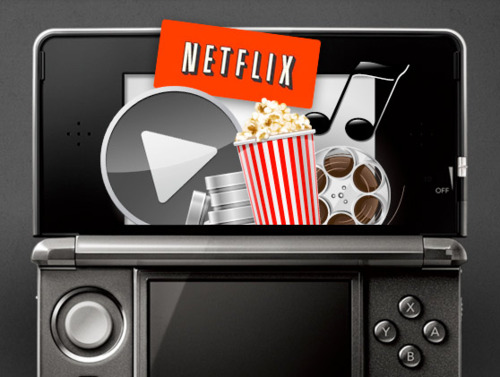 Promised back in early March, during the 2011 Game Developers Conference, Nintendo announced that a Netflix portal for the Nintendo 3DS would arrive in the upcoming months. A system launch later on March 27, along with the opening for the Nintendo eShop in June — that day has finally come.
Starting with this week's July 14th eShop update, Nintendo 3DS users can now download the free Netflix app and enjoy one of the most popular video streaming sites to date, featuring a huge catalog of televisions shows and movies (just in 2D though) classic or new — good or terrible — and everything in between.
The video streaming service is also available on the Nintendo Wii, but of course you should probably know that by now (and if you haven't, where's your head, mate?) You'll also be needing a Neflix subscription to use the service to instantly stream movies and TV shows on your 3DS — so keep that in mind.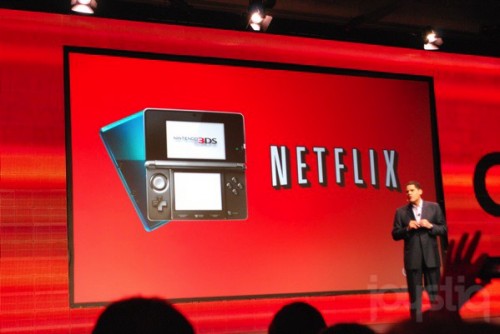 Lastly, another thing that was promised in March, but is clearly missing in this week's eShop update, was Nintendo's own short-form video service, dubbed Nintendo Video, which would of offered 3D video content such as movie trailers, music trailers and TV shows.
The lack of the Nintendo's own video service  is rather disappointing to say the least, considering that the Japanese and Europe eShops just received their own Nintendo Video app a day before the eShop update on Thursday. Cold-blooded Big N, cold-blooded.
Word from Nintendo is that their own video service won't launch here until later this summer — a.k.a. who knows when. I guess we'll just have to take their word for it and enjoy non-3D video content from Netflix for the time being, which isn't so bad. It's rather awesome in it's own right too.
Via: Tiny Cartridge