Nintendo Downloads: July 14th – Netflix, Game & Watch Gallery, 3D Pixel Racing
Netflix, a Game Boy game made up of other classic games, and a pixely 3D racer — that and more on this weeks Nintendo Downloads.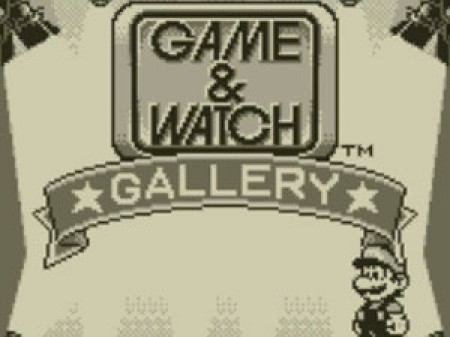 Certainly the big draw of this weeks Nintendo Downloads is arrival of Netflix. Although if you've already picked up the streaming video service for your Nintendo 3DS, you might want to know what else you might be of interest, especially for Nintendo enthusiasts with the release of a classic game collection.
That being Game & Watch Gallery, which is an all-in-one packaging of some the Game & Watch games remade with characters from the Super Mario Bros. series. Originally, the Game & Watch series began as a line of LCD handhelds produced by Nintendo between 1980 to 1991, and was a brainchild of the late great Gunpei Yokoi, inventor of the original Game Boy and the Virtual Boy.
Sadly Mr. Gunpei Yokoi isn't around today to see one of his finest creations land on Nintendo's newest handheld, but I would bet a shiny yen piece that he would be delighted to know how far Nintendo has come in terms of portable innovation.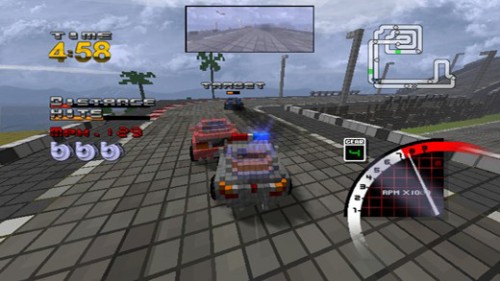 As for not so innovating — but equally interesting — things on WiiWare, also available this week to download is 3D Pixel Racing. If you've ever wonder what the NES classic, Rad Racer, would look like remade now, but awesomely still kept its stellar 2D retro-style graphics — then I'm pretty sure 3D Pixel Racing is what you would get. So please, check it out!
WiiWare
3D Pixel Racing (Microforum, 1-4 players, 500 Wii Points): Includes a solo campaign to unlock a super garage full of race cars & tracks, along with 4 player split-screen multiplayer mode.
3DS eShop
Netflix
Game & Watch Gallery (Game Boy) (Nintendo, 1 player, $2.99 Points)
Baseball (Game Boy) (Nintendo, 1 player, $2.99): "Strategy, skill, and determination – it takes all three to win at Baseball! Re-live the glory of this 1989 Game Boy classic. "
DSiWare

Extreme Hangman 2 (Gamelion, 1-2 players, $1.99/200 DSi Points): "In Extreme Hangman 2, your goal is to save the hangman by guessing the word."
AfterZoom (Abylight, 1 player, $4.99/500 DSi Points): "Turns the camera of your Nintendo DSi or Nintendo 3DS system into a virtual microscope."
Puzzle Fever (Korner Entertainment, 1-2 players, $4.99/500 DSi Points): "Each puzzle consists of pieces that must be fitted together on a board. There is only one possible way for players to fill in the board's gaps with the pieces they select."
Just SING! 80s Collection (dtp young entertainment, 1 player, $4.99/500 DSi Points): "The '80s are back and you're a star. Grab your Nintendo DSi system and have some karaoke fun. Expect all the cult hits of the era, including "Like a Virgin," "Take On Me," "Never Gonna Give You Up" and "The Heat Is On." Style your avatar with a classic '80s look and take the stage."
Via: Nintendo