NES Guitar By GetLoFi — Rock N' Roll Has Never Been This Nerdy
Now you're playing with power – the awesome rocking power of an electric guitar sharply built by a creative few on the Internet from the outer shell of a Nintendo Entertainment System.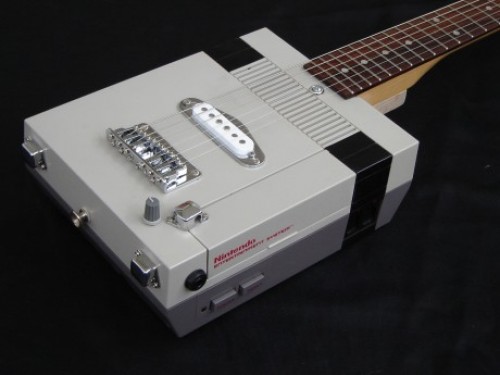 Interestingly enough, I've seen Nintendo Game Boys being used to create chip-tune music by hit bands and artists such as Anamanaguchi and Nullsleep – but I'm pretty certain I've never seen either pull out a unique piece of musical instrumentation such as this NES guitar – though maybe after seeing this that might change.
Get ready to set your nerd-crusted sights on this NES guitar made by the do-it-yourself website GetLoFi. Out of a strong love for the Nintendo Entertainment System and presumably the uncanny need to craft things out of other things, the witty crew down at GetLoFi has fused both 8-bit gaming console by Nintendo and electric guitar into one.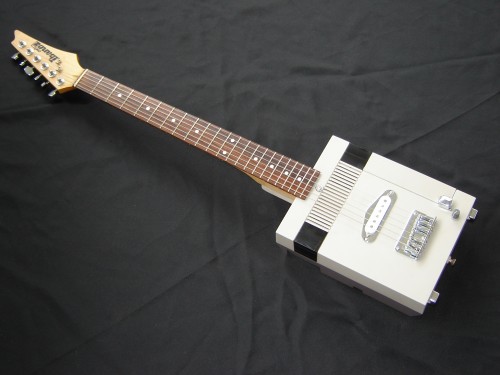 And a guitar, that I might add, works despite its unusual bulky shape. Now outside, parts of a standard guitar were used in the creation of this instrument: like a reused standard guitar neck, hard-tail bridge, single coil pickup, volume control knobs, and an output jack.
Meanwhile the innards of a (hopefully broken) Nintendo Entertainment System were gutted, cleaned, and covered with solid oak to provide this six string guitar the best cord-shredding sound spare music components can buy.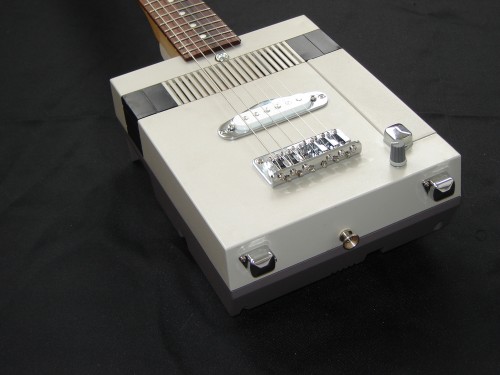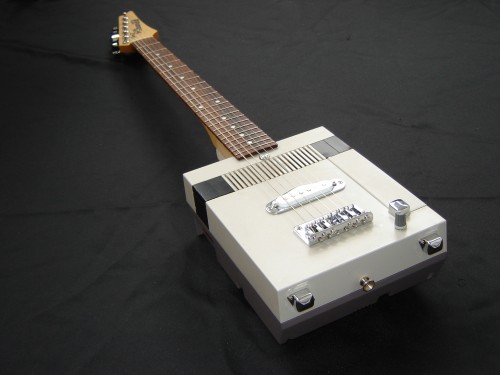 Speaking of which, GetLoFi sells these NES guitars on their website for a mighty reasonable $150, with each guitar custom made and better revised through every one ordered. Sadly though, if you're ready drop some cash on one of these bad boys, they're sold out.
There is a waiting list, which I imagine is pretty long by now, but if you're patient and non-wavering in you urge to pull off a guitar slide with a musical instrument made from a classic retro gaming machine, then you can't go wrong with this NES electric guitar.
This Christmas tree celebrates the Holiday Season with a retro Mega Man flare, and you really got to check out these Pokemon made entirely out of LEGO blocks.