Mario Brothers Cake Is a Great Birthday Cake
Cakes and video games have a strange relationship. While cakes need a great baker to mix the right quantity of ingredients, a video game developer has to consider so many other things that go above the head of regular bakers.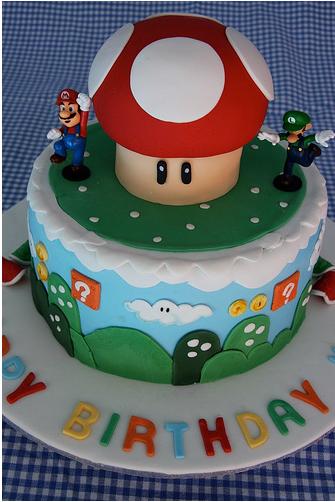 However, bakers have made up for this lack of technical knowledge by baking cakes that represent certain situations in famous games, or baking cakes that are dedicated to famous games, characters and consoles.
Here is a beautiful and artistic cake that has been baked for a lucky Max's birthday and it has been inspired by the Super Mario Bros. The birthday party was apparently themed around Mario brothers, and thus the Mario Brothers Cake was just too appropriate.
The cake comes with the Mario brothers on the sides of a Mario Mushroom. It also comes with Mario related situations inscribed along the circumference of the cake, using icing. This cake makes my mouth water and I am sure it makes your mouth water too! You can also check out the Colorful Mario Cake and the Super Mario Wedding Cake. You could also make your own cake according to the theme of the occasion!