Luigi Munny Inspires the Artist In You to be Creative
The Munny dolls were made famous by the American company Kid Robot. The blank figure could be decorated using pens, pencils, markers, paint, and other stuff.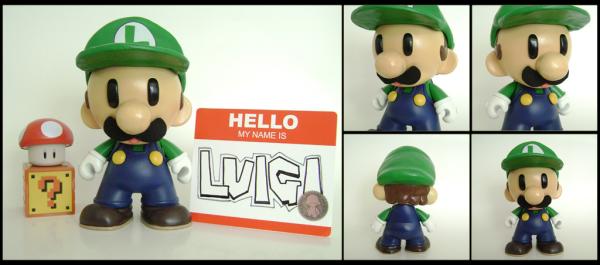 Here is an amazing Luigi Munny created by MC Scotty D and this custom vinyl Luigi was made from Kid Robot's Munny line.
Using oodles of super sculpey, the artist created the hat and the shoes. Using kneadtite "green stuff", all the other parts of Luigi were shaped. Using the Tamiya acrylics, Scotty coloured Luigi so that he got his trademark green hat. In fact, you could try and create a Luigi Munny yourself. All you would need to do is go ahead and get Kid Robot's Munny line.
You could also check out the Luigi Crocheted DS Case which would look amazing once you lay your hands on them. You could also try creating a Mario Munny and who knows, if you do a good job at making the Munny, you might end up becoming an Internet celebrity!