Ghostbusters: The Video Game for the Wii
Ghostbusters has been a cult creation with action and sci-fi lovers both becoming huge fans of the game inspired from the movies. In fact, numerous installations of the game exist, including one which was a spin-off from the Extreme Ghost Busters cartoon series. Atari has just announced a June release date for the Ghostbusters: The Video Game but the news that comes with it is a real spoiler.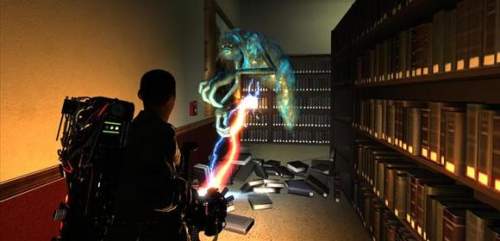 Apparently, Ghostbusters which was to be released on PS3, Xbox 360, Wii and DS would be exclusive for all 3 formats of Sony and may never be released on Wii, Xbox or the PC in PAL territories. The revelation that Sony has made an exclusive deal with Atari is igniting rage amongst millions of gamers in the forbidden territory who had waited eagerly almost three years for the arrival of the game. Sony may believe the exclusivity would lead to fans shifting loyalties but that is hardly possible.
The Ghostbusters game which has been written by the 'original' writer and has voice-overs by the actors who starred as the four original ghost busters in the movies is set to be released in North America on June 19th, coinciding with the 25th anniversary of the first movie.
Via: GamePlayer