Fashion Pendant of Super Mario
If you are a gamer and are also interested in showing off your wealth to people, you can do so by wearing the Super Mario Pendant which costs $6,999. The pendant is designed for men to be worn as a fashion accessory and is made of 10K yellow gold and colored diamonds.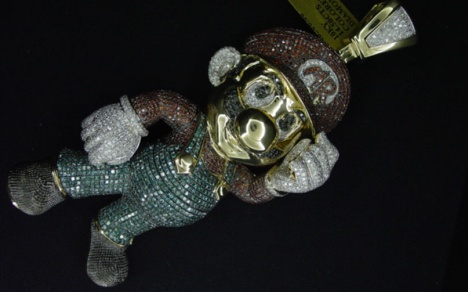 All I would like to know is, since when Mario became a fashion icon and why any gamer would spend so much on a pendant. However, it looks pretty cool I must say, though a tad too shiny for my taste.
I remember playing Mario when I was a preteen kid, perhaps more than a decade ago and I couldn't have dreamed of a day when Mario pendants would be worn as a fashion accessory, and for a fortune. You could also try checking out the Super Mario Brothers Tattoo, just in case you are interested.
Via: Destructoid