Customize This Awesome LEGO Wii Remote
It's the perfect LEGO gift and the perfect Nintendo Wii gift, now together as one. It's two – two – two great things in one!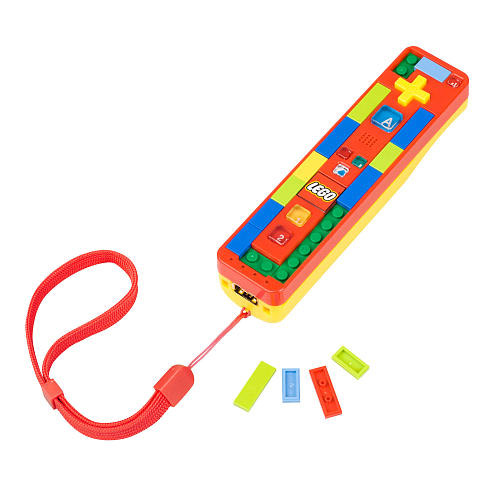 A sharp marketer somewhere must have dropped his or her Wii Remote in a bucket of LEGOs in order to think up this cool Nintendo accessory, the POWER A LEGO Play & Build Remote. Either that, or aliens from another planet (I think I'll place my bets with the much likely first theory.)
The Play & Build Remote, despite it's funky red and yellow color scheme, is your standard Nintendo Wii Remote, but with an awesome outer top shell that you can customize using the 31 brightly colored LEGO blocks that come with it.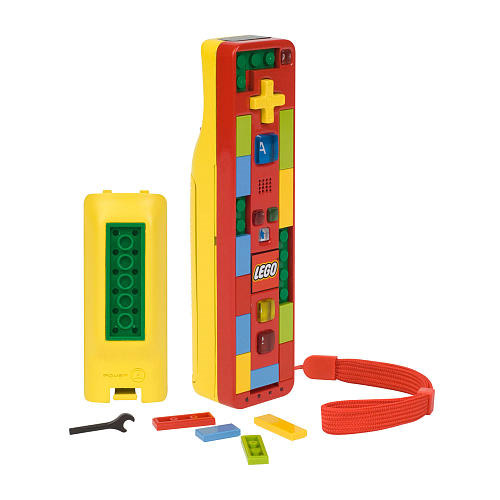 The 31 LEGO blocks are flat and rectangular in size, and fit into cut-out spaces on the remote of the same shape. Plus they're made up of  different colors (blue, red, green, and yellow), so if you wanted to make this Wii motion-controller even more bizarre looking, well by all means, go right ahead.
Even better, if you've got some left over LEGOs from that one "Indiana Jones and the Temple of Doom" set you never completed lying around, you can even use those blocks – really any official LEGO blocks – to make your own custom display stand for the Buildable Battery Cover, which is also included with the Play & Build Remote.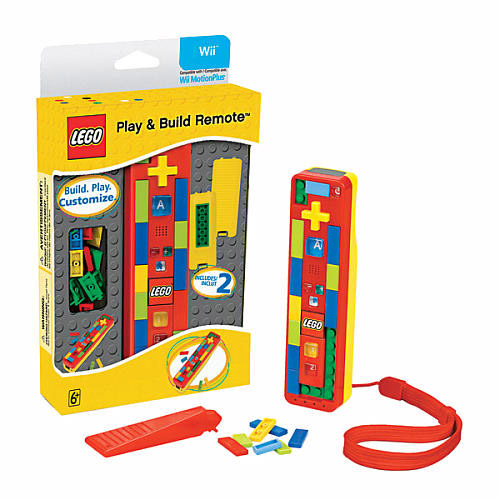 Now, it probably would have been much sweeter if you could actually build your own Wii Remote out of LEGO blocks, so very sweet in fact. But geeze, how can you turn your nose up at something so invoking the fun-loving spirit of the world's most-famous building blocks.
Made by POWER A, who creates reliable accessories for all of the three big video game console makers in town, is now shipping the Play & Build Remote exclusively for Toys "R" Us stores across North America (ha! take that Europe!)
Hey did I mention that Halloween is creeping up slowly? Well, then get ready with this charming Mario costume (just take it easy with the Italian stereotypes, okay?) Oh, and check out this Everlast Wii Fit package so you can burn off all that Halloween candy afterward.
Via: Go Nintendo