Amigurumi Koopa Troopa Crochet Pattern for Creative Geeks
Super Mario Bros series have given the world many endearing characters apart from the main protagonist Mario. The main adversary of Mario, King Bowser and his foot soldiers Koopa Troopas who look like humanoid turtles are quite popular too.  If you are a great fan of humanoid turtle Koopa Troopa and are good at crochet then you can check out this Amigurumi Koopa Troopa Crochet pattern to create this cute foot soldier for your creative shelf.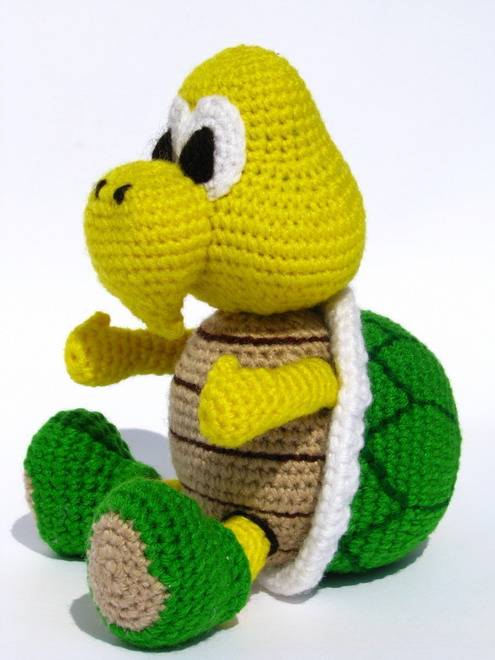 The art of amigurumi has got an amazing second lease of life with these new intriguing gaming characters being knitted as amigurumi dolls by creative geeks.  Even crochet is a geeky art because it requires skills and creativity to crochet right kind of patterns for different dolls by following precise instructions.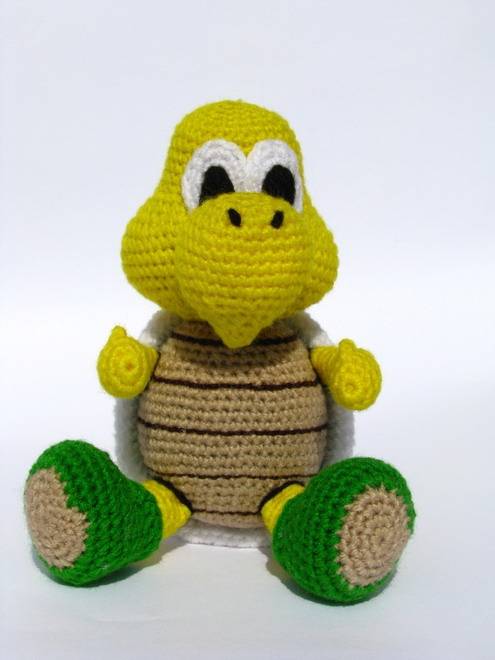 At Picuu's shop at Etsy one can buy PDF files of instructions for Koopa Troopa Crochet pattern. Right now it is not available but if you are keenly interested then do contact the shop. The PDF file will be sent to you by email on payment of $7.00. They have similar PDF files for creating other geeky amigurumi dolls too.
If you are crochet dolls fans then take a look at Piranha Plant and Octorok Crochet Dolls and Super Mario Bros .3 Crochet Tanooki Suit.