To Play All Star Karate You Need Two Wii Remote Too
I hope you guys will remember Karate kid and Mr. Miyagi, Here is a video game which is similar to the 1984 movie with only one difference. This game has more action than the movie had. This is "All Star Karate" and I feel that as soon as it releases, it will surely impress the gamers and critics with its karate moves. THQ who right now are suffering a bit of losses are publishing this game and I hope that it will bring their stats into gains this year. The game will be releasing on 20th May 2010 so let's see what reviews it gets on that day.

Even though its common sense that the player will be playing the role of a young martial artist, but still I will mention it. The player will be a young blooded but novice martial artist who attempts to save an elderly man from a group of ninjas and this noble attempt of his brings him face to face with a true karate master. The sensei is a bad tempered old guy who gets impressed with the kid and offers his service to teach him the proper techniques and disciplines of karate. This will help him to achieve his goal of receive the black belt.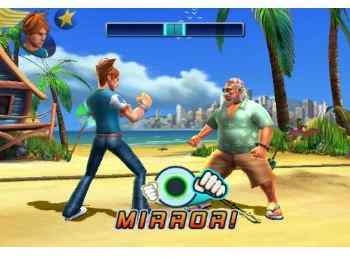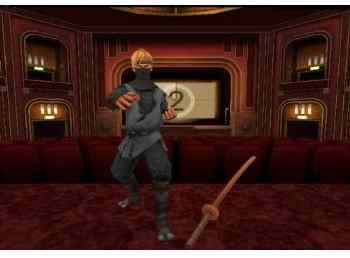 As the game proceeds, the player will be able to master various karate moves and execute even the most difficult techniques with ease. A Wii Remote and a Nanchuk or two Wii remotes are required for this game. The game is filled with various modes starting from a career mode, challenge mode to Sparring with friends etc. He can even create own moves with the Kata Editor.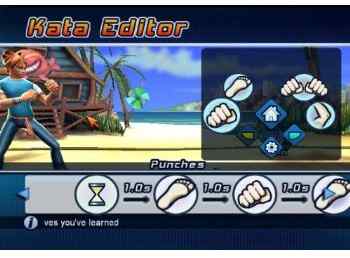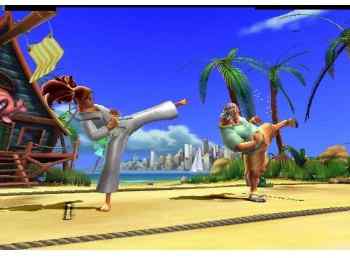 Overall, this game gives me good vibes and I am sure that it won't let the gamers down. Its pre-book price is $19.00 and is quite reasonable.
You can see some other type of gaming in Nintendo DS like Again or Party Planner DS, you may like.