Celebrate 20 Years of Sonic With Mad Catz's Limited Edition Sonic the Hedgehog Charger
Charge your Nintendo Wii Remotes in true blue style, with a Wii Remote charger headlined by Sega's lightening-fast mascot Sonic the Hedgehog.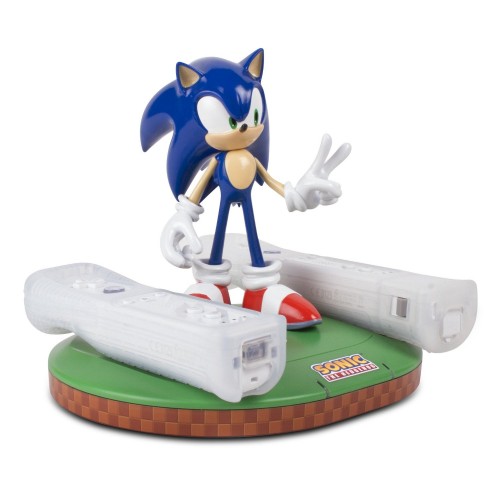 2011 will mark 20 years since the first Sonic the Hedgehog game was released in North America. (Although to be fair, it doesn't actually turn 20 until June 23.) Just a simple idea ,by Sega, to create a rival mascot to the likes of Nintendo's Mario, has today sonic-boomed into world-wide popularity.
It's been a memorable ride of games for Sonic and his cast of furry cohorts — from the humble days on the Sega Genesis, to multi-platform consoles and handhelds, including today being on, past business rival, Nintendo systems, and now the virtual delivery highway that is the digital distribution front.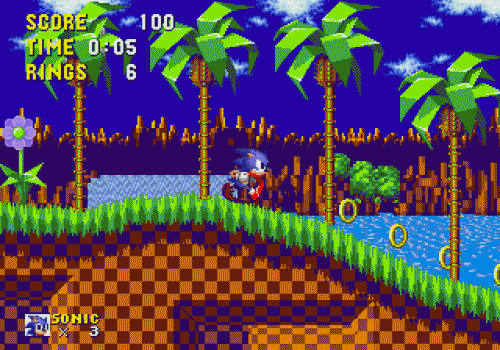 And whether you've moved on in your gaming tastes, or never cared at all for the blue dude with attitude, unarguably Sonic has played a vital part in the foundation of the video game industry, especially during the 16-bit era.
So what better way to celebrate Sonic's 20 enduring years, but with a Nintendo Wii Remote charger. Er… well, I could find a lot of things better than just a simple Wii-Mote to commemorate such as special event — yet, it's a cool device that should be noted gosh darn-it!
Introducing the Sonic the Hedgehog Figure Inductive Charger by Mad Catz. A limited edition individually numbered Wii Remote charger, that not only feeds juice to your power-hungry motion controllers, but also has a super awesome 6-inch tall Sonic the Hedgehog figure planted in the middle of the device.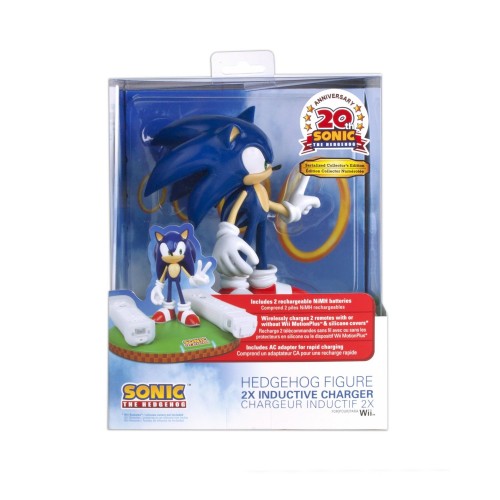 Standing upon a round green base, identically similar to check-board levels from the early Sonic the Hedgehog 16-bit games, this Sonic mini-statue is giving out a mighty peace sign to all… or maybe he's telling you how many Wii Remotes you can charge.
Right now you can buy a piece of Sonic's 20th birthday with Mad Catz's limited edition Sonic the Hedgehog Figure Inductive Charger for a hefty price of $49.99. A little pricey, yes — but all is fair when cashing in on our own video game nostalgia.
In the need for an accessory to organize and recharge your Nintendo DSi? The DSi Media Station might be your best bet. And for your living rooms, how about a coffee table in the shape of a Nintendo Entertainment System.
Via: Coolest Gadgets