Future System Update Unifying Nintendo Network ID Accounts On Wii U & 3DS
Nintendo is making small moves towards a one user account experience.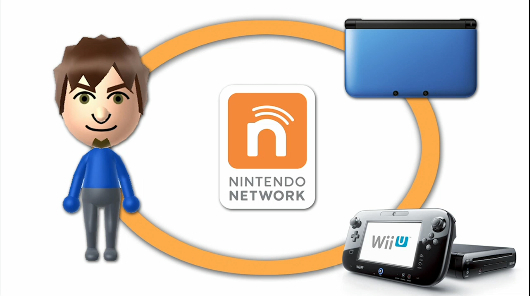 Nintendo is finally giving the people what they want. One slow baby step at a time. Wednesday morning's Nintendo Direct announced that coming next month a new system update for both the Wii U and 3DS will bridge together player account balances, meaning folks, that if you buy Nintendo points one system (Wii U or 3DS), you'll be able to use those funds across either platform – easy pleasy.
To keep complete tabs on balance though, users will need to sign up for a Nintendo Network ID and then associate it with whatever hardware owned. Unfortunately – yeah, you knew I was gonna say that – you can only have one Wii U and 3DS under a NNID. Not only that, but each NNID registered to a Wii U can only be shared with one 3DS, and any Nintendo eShop balances from multiple 3DS systems can't be combined with said NNID.
Yeah, so there's no trying to game the system here. Sorry, region lock freedom fighters, maybe next time. It is nice to see Nintendo getting its digital-ecosystem act together on one front, especially with Miiverse now officially coming to the 3DS, but without true accounts, the kind that don't tie down your eShop purchases to the hardware it's on, it's still a ridiculous reminder of how far behind Nintendo is to its more digital convenient competitors.
Who knows! This act of data convergence does show that Nintendo is listening to all the complaints they get about their poor online infrastructure. Let just pray it doesn't take another year to see more improvements.
For more Nintendo news, the latest trailer for Super Mario 3D World, and when you grab the special edition 3DS for The Legend of Zelda: A Link Between Worlds, keep watching WiiNoob.