Nintendo Removes Online Features From SwapNote
After concerns over improper uses from minors, Nintendo decides to pull the online features to one of its popular Nintendo 3DS apps.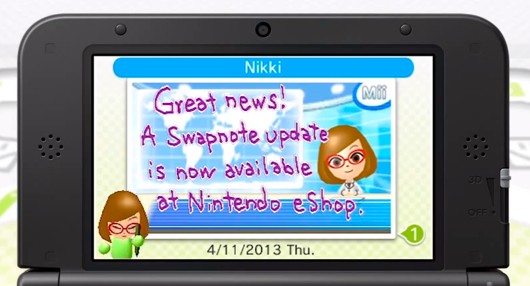 So long SwapNote, or at least the SwapNote that we've all knew and loved as a great way to send friendly notes, drawings, and pictures to our 3DS friends. Last week, Nintendo abruptly shut down the online portion to the popular Nintendo 3DS app – a feature that makes for most of app's usefulness, honestly – over reports of minors exchanging "offensive material." Photos, actually, from the wording Nintendo gave through their PR release.
The shutdown occurred instantly on October 31 at 10pm (yes, on Halloween), an action that shocked and disappointed a lot of 3DS owners in its wake. Nintendo saw it fit to completely remove the online functionality for SwapNote in an unfortunate "taking the ball and going home" manner that didn't exactly do them any favors. Covering Nintendo for as long as I have though, this isn't a totally surprising move considering their typical response when protecting their family-friendly image.
Remember Friend Codes? The long, random sequence of numbers used to identify Nintendo users, which was a stupid way of finding friends and was a godsend to all of humanity once it was removed? Well, that was conceived as a form of protection for younger users. And for better or worse, Nintendo's dedication to being a "kid-tested, mother-approved" videogame company puts them in a prickly position, where the safety of "the children" can come at the cost of being seen out of touch. Especially in the online department.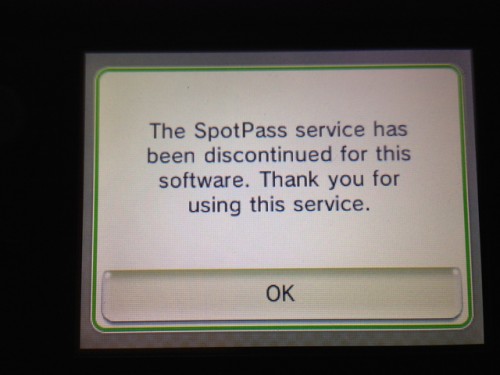 Perhaps in this case though, their actions were somewhat rational. According to several new stories coming out from Japan, there seems to be a swelling upcurrent of scummy SwapNote-related illegal activity. One frightening story in imparticular concerns a 44-year-old man using the 3DS app to send messages to pre-teen girls and requesting nude pictures in return; and another tale of two Japanese men using a 3DS to interact and lure a 12-year-old to a hotel and perform "improper acts" multiple times. Yikes is right.
Certainly, a huge legal implication from all the above might find its way to Nintendo's doorstep, even though the company does provide appropriate Parental Controls for all its devices. Not that that's a forgone conclusion, nor was it the reason given for pulling the online features of SwapNote in the first place, but knowing how fierce Nintendo's legal team is, again, it's not out-of-step for them to take such exaggerated precautions to a foul situation.
All said, it's still a real bummer how the company chose to address this matter in their own "less than forethought" way. The Nintendo way these days, I suppose. Maybe a rightful Twitter campaign the likes of the #NoDRMPS4 one can bring the online functionality back to SwapNote, and restore it to its former glory. Until then, enjoy sending cute scribbles of your pets to yourself in the meanwhile. *Shrug*
For more Nintendo news, delightful Pokémon frozen cocktails, and Nintendo 2DS tear downs, keep here on WiiNoob.