'Rhythm Thief & The Emperor's Treasure' Beats A Path On The 3DS In 2012
Sega's new game for the Nintendo 3DS is Rhythm Thief & The Emperor's Treasure, coming to the handheld in early 2012.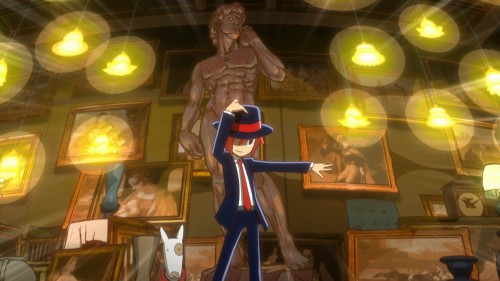 Ah, Paris… City of lights, city of  love, and home of some of the world's famous pieces of art. For Sega's Rhythm Thief & The Emperor's Treasure, it's also the fitting stage to the upcoming Nintendo 3DS rhythm-action game arriving sometime at the start of 2012.
Because where else could a kid-looking thief 'moonwalk' his way into highly-guarded museums and nab off with well-renowned paintings night after night. It's cool though, he brings them back — 'cause that's what honorable thieves do and do so well in dance steps so fresh, it's like eating a hot out-of-the-oven baguette. (Which actually sounds good right now…)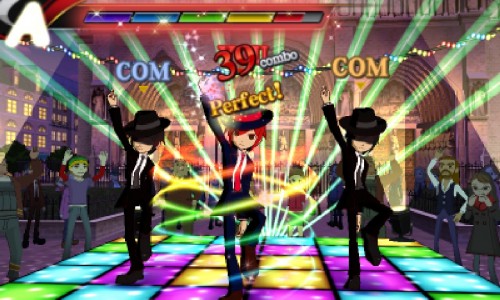 That's the role our star of Rhythm Thief & The Emperor's Treasure, Raphael, plays and what users will be doing in the game, as the crafty thief goes on an adventure of mystery to find the Wristlet of Tiamat and discover the truth behind his father's disappearance. Details wise: players in Rhythm Thief will tap the screen rhythmically and move the 3DS (using it's built-in gyro-sensors) to the beat of the music in order to evade pursuers and solve puzzles.
Just check out the debut trailer for Rhythm Thief & The Emperor's Treasure from Sega, to get a glimpse as to what I mean:
If your nerd-sense went off screaming Lupin the 3rd, Professor Layton, plus Dance Dance Revolution during any point of the video — and thought all three together would make an awesome game — then we need to be friends. Then I could recommend other stories here on Wiinoob, like the Flare Red Nintendo 3DS or this super cool cosplay of Amaterasu from Okami by a cute dog. It's what friends are for, dudes.
Via: Sega Blog