$100,000 USD Pokemon Card On Sale
Pokemon was always about getting them all, be it games, anime episodes, or trading cards, and turns out a particularly rare one is now on sale.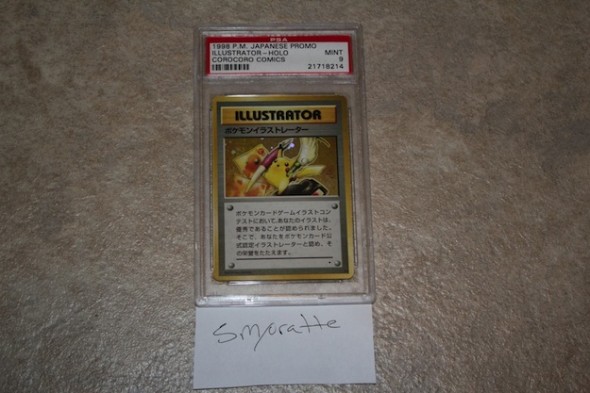 If you care at all about the Pokemon trading card game (TCG), you might have heard about some pretty rare cards, but turns out there's one that is particularly special. So special that once it's finally set up for auction, it goes for over $100,000 USD.
The card itself is the Pikachu Illustrator card, of which only six exist, and one is out of circulation as it belongs to the Official Pokémon TCG Blog. The auction's Buy It Now price is $100,000 although the seller will listen to offers, and maybe go down to $50,000. Still a pretty good price for the rarest out of the 6 cards, as this one in particular is the first graded one of its kind. Good luck to the seller, and whoever is attempting to buy it.
Source: Geek.com
But wait, there's more stories you might enjoy! Check out More Details About Zelda: A Link Between Worlds Uncovered and Kanto Starters To Appear In Pokemon X & Y And Mega-Evolve.