Nintendo Wii Gaming Tower Organizes Your Gaming Collection
The Nintendo Wii Game Tower provides a practical and easy way to store your different Wii games, accessories and actual Wii console without taking up much space and still remaining true to the Wii Theme.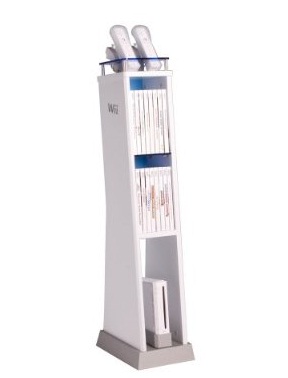 Wii fans could attest at how easy it is to start stocking up on new Wii games and Nintendo accessories are always easy to gather, for all the cool motion related games. So this Wii tower could be really handy at getting everything in its right place without  using valuable space or looking cheap.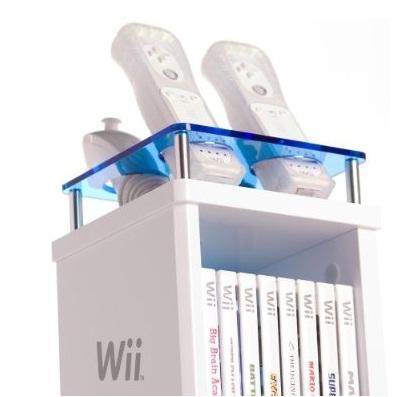 The cool Wii Tower three separate compartments to comfortably fit your Nintendo Wii console and plenty of Wii games. Moreover, there is a spot on top to conveniently place your Wii controllers for easy access. Now if you want to go a little further, you could be inspired by an additional and different design (bottom image) and make a side hook to hold up a Guitar controller. Now
that would make everything so much more organized, fun and reduce the chance of getting games lost or ruined.
The cool Wii tower runs for only $99.99, so it is affordable and worth it for an organized Wii room.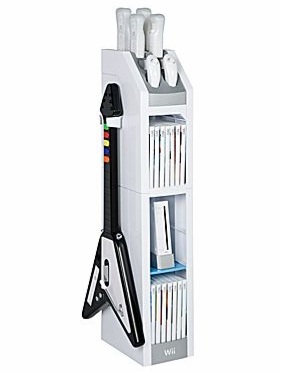 Via: GadgetHim