'Flare Red' 3DS Available In North America September 9th
The Nintendo 3DS adds a new flavor with the announcement of the 'Flare Red' 3DS coming to North America next month in early September.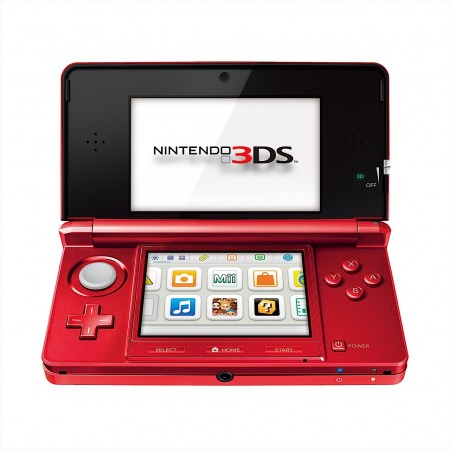 Are you feeling not so hot, hot, hot for the Nintendo 3DS? Even with an $80 price drop, are you still on the fence to whether you'll be buying one any time soon? Then perhaps, and just maybe, a spicy new color scheme to the 3D-enhanced handheld will push you into buying mode.
That's at least what the business-suits down at Nintendo HQ figure, as they just announced that the 'Flare Red' paint-job option of the Nintendo 3DS is coming to North America on September 9th. Yup, the very same fierce shade of red variant that was just made available in Japan back on July 14th.
Heck, you might as well call that September date "Bloody Friday," because with Star Fox 64 3D also making its retail debut in North America, there's a high chance that your wallet will be gruesomely dead on the floor like a murder victim on C.S.I if you plan on getting both.
Although if you think about it, that does sound like a pretty cool episode… holy cow what an idea! Someone hurry! Get me the King of Hollywood on my phone now!
Via: Tiny Cartridge