The Legend Of Zelda: Skyward Sword Flies Into Stores November 20th
Link's next adventure has him taking to skies in The Legend of Zelda: Skyward Sword, now set for a November 20th launch in North America.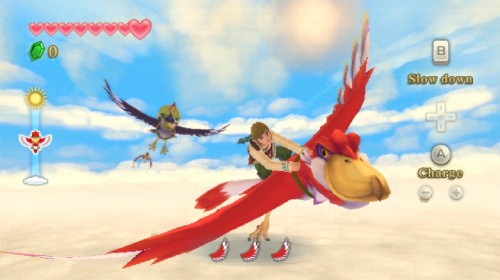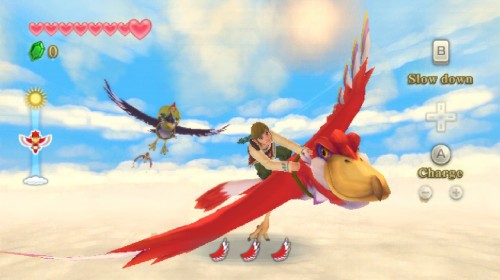 The Nintendo Wii debuted with a Zelda game, and if all goes to plan on November 20th, the sales-shattering console will go out with a Zelda game, The Legend of Zelda: Skyward Sword. Yes, the latest entry in Nintendo's historic series will be hitting store shelves that very November day in North America (Nov. 18th for Europe.)
Whether or not Skyward Sword will come pre-packaged (or available as a separate bundle) with the cornerstone peripheral the game is designed around, the Wii MotionPlus, hasn't been made clear by Nintendo yet. Maybe they think everyone has one? I dunno. Nintendo be Nintendo. But what is known, is that Skyward Sword is gold and ready to ship for the Holiday Season.
Skyward Sword throws our hero Link in a new universe where the sky is an open road in your journey to save Zelda (who else) from dark forces (who else) and you control all of Link's actions intuitively one-to-one with the Wii Remote: like sword swinging, rolling bombs underneath narrow passages, and targeting items with a remote controlled bug, all with ease.
VIDEO TO ADD [http://www.youtube.com/watch?v=a9QSqYGTyCo]
You could say though, that the real Zelda festivities begin in October. That's when The Legend of Zelda 25th Anniversary Symphony Concerts begin in Los Angeles, California. If you happen to be in the area of the Pantages Theatre (Google Map it if need be) I super recommend you make a date, heck even take a date, to see an orchestral group playing a great playlist of music from The Legend of Zelda's memorable catalog.
Via: USAToday