Figure Skating Duo Puts On A Super Mario-themed Performance
Mario (sort of) hits the rink in this awesome figure skating performance at a World Figure Skating Championships in Moscow.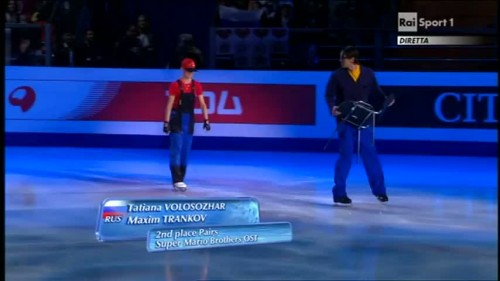 Being from the Lone Star State, where sunny temperatures are the year-round norm, figure skating competitions are kind of a foreign concept around these parts, especially to me. I mean, if us Texans were meant to ice skate the gods would have put blades on cowboy boots! Haha! Thank you, thank you – I'll be here all week folks and don't forget to tip your waitresses! Ahem.
What also keeps figure skating from being all that of an interest is, and let's be real here, it's pretty boring to watch – almost making televised golf tournaments a romping barn-burner by comparison. Add to the fact, that it has to contend with all the other sports that wrestle for attention (seriously, there are so many professional sports leagues here than you can shake a stick at) and are ten times more thrilling, and figure skating easily melts in the face of importance.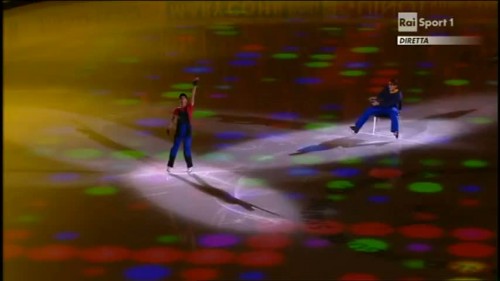 Although there are times when all it takes is a little video game seasoning for me to jump on the figure skating bandwagon (yeah, I'm easy to impress.) For example, this amusing YouTube video from this years International Skating Union World Figure Skating Championships held in Moscow, Russia, where two of the participants performed a Super Mario Bros. inspired routine.
Where I'm sure most other contestants skated to classic sounds of say, Tchaikovsky's Swan Lake, these two performers, who might be big gamers themselves and even bigger fans of Nintendo's Italian plumber, took to the rink under the sounds of legendary video game composer Koji Kondo's famous Super Mario Bros. theme. It's pretty cool, check it out.
If you're still in the mood for more Mario meets real life crossovers, check out
this trailer shown
at this years South By Southwest Festival about the brothers Mario. Oh and did you know that soon the Nintendo Wii is
getting a price cut
? Awesome news, indeed.
Via: GoNintendo