E3 2011 – Nintendo Press Conference Summary
Here's your quick rundown at what happened at Nintendo's 2011 E3 press conference.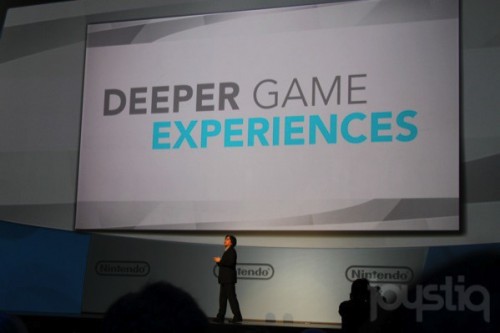 If there was one press conference that was the most anticipated, it was Nintendo's by an atmospheric mile. Usually when you announce a new gaming machine that tends to happen — but first we had wait for that unveiling, because Nintendo started off it's Electronic Entertainment Expo keynote with a tribute to one of their most beloved series.
With an symphonic orchestra on hand — the lights dropped and an orchestral version of the Zelda theme played as above on the big screen, a montage of memorable clips from The Legend of Zelda series played, from the original Nintendo Entertainment System all way to it's current iteration Skyward Sword.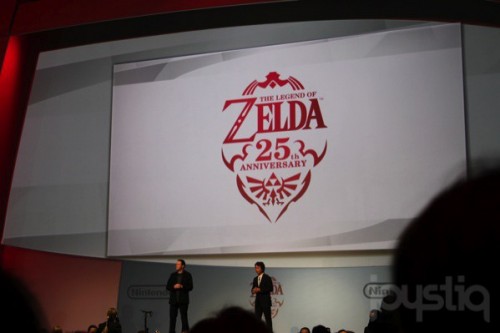 The end of video explained perfectly well all of the fanfare — the 25th anniversary of The Legend of Zelda. And who better to be the MC, but gaming luminary Shigeru Miyamoto, who came on stage to talk (and at one point cutely dance) about what Nintendo had in store to celebrate Link's 25 birthday – and boy did they have a lot.
After Mr. Miyamoto introduced four key Nintendo individuals that have been in charge of different installments in the Zelda series and giving his many thanks to the fans, he left the stage and soon entered the CEO of Nintendo, Satoru Iwata. Oh boy, oh boy, oh boy, the time had come — soon the world would know of Nintendo's next console!
NOT! Although Mr. Iwata spoke in loose detail about the new platform, it was a coy play at the end when the Nintendo CEO told the audience to wait a little longer to learn about the mysterious console later in the show. You sly son of a b@#tch.
Luckily up next was Nintendo 3DS time, with a slew of upcoming games, presented by the President of Nintendo America, a.k.a. The Showstopper, a.k.a. Is your body is ready, Reggie Fils-Aime.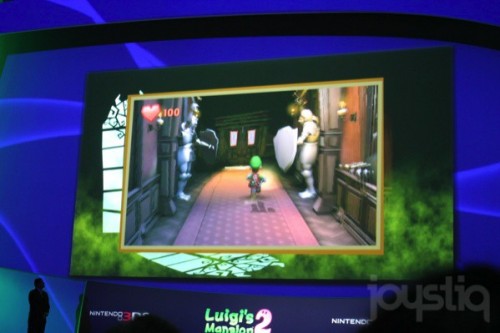 Of course one game especially, that had me tipping my cyber hat during the 3DS segment was the return of an awesome title from the Game Cube – Luigi's Mansion 2. I'm sure a lot fans of that game were rolling in their seats when they saw that announcement.
When that was all well & done (and believe me it probably went on a little too long,) you could feel a shift in focus and the beginning for Nintendo to pull the curtain off what everyone came to their conference to see. And that ladies and gents was the Nintendo Wii U.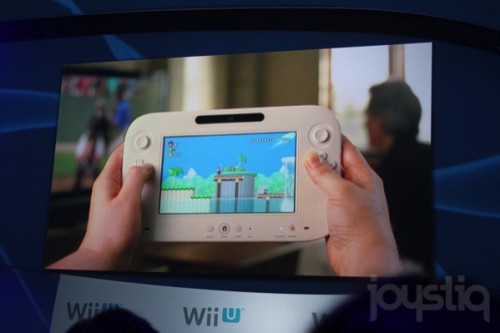 "It's a system for everyone, but it's tailor made for you." Satoru Iwata told the crowd, who at this point was both in amazement and wonderment. Soon a video played that showed the features of the Wii U, how it's tablet-shaped controller (that look dead-on to those mock-ups) transferred entertainment content from TV to peripheral — it was something else.
Later Nintendo showed a beautiful video clip of a bird flying through a cherry blossom field — a demo of sorts for the supposed graphical ability of the Wii U. Personally the demo did come across as this has to be CGI and not real graphic, but onward the show went, with an another video reel of  thrid party titles that would soon find their way on to the newborn platform.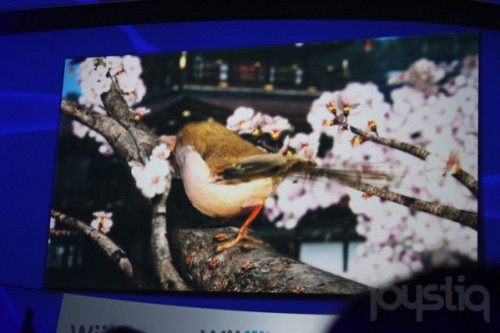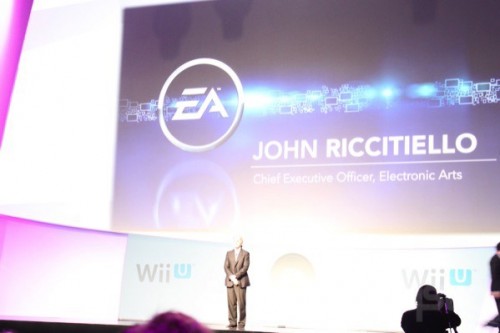 To show faith that third parties and Nintendo would play nice this time around, Electronic Arts' CEO John Riccitiello to the stage and claimed that the developer was fully behind the Nintendo Wii U with resounding support. Whether that actually comes to fruition, is likely to be unknown for a long time.
What a show though — and we barely scratched the surface at all the fantastic details that came from it. That's why you should stay tuned to WiiNoob, as E3 continues with loads of new info coming by the hour!
Images courtesy of Joystiq
Via: Joystiq