Feel the fun of being a villainous protagonist with Despicable Me: The Game
When killer movies are presented in form of games like for example Harry potter or the lord of the rings etc, it really gives an excellent experience to the gamers as they get a chance to live as their favorite characters. Even this time, a similar thing has been done where TBA have developed their latest game on the upcoming movie Despicable Me and it is being published by D3publishers. The game's name hasn't been changed but has a small addition. This is the likeable "Despicable Me: The Game" which is releasing on 6th July 2010.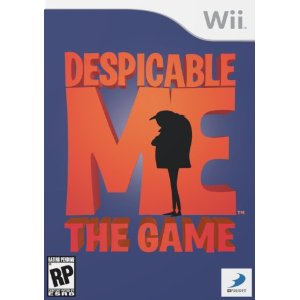 The game plot has been based on the movie's plot. The gamers will get to play as the genius, Gru whose loathsome brains feels good after doing a nasty thing. Considering his character as a protagonist or antagonist is upon the gamers.
The game become even more intense as the movie's mastermind Gru's arch nemesis, Vector plots attacks on him to see his destruction. With a unique blend of puzzle and action, the pinch of humor just spices up everything. The game plot has been set up in a happy suburban neighborhood which is filled with beautiful roses and white fences but the main place is the black house containing a dead lawn where Gru lives.
Excellent graphics will really take things to a new level and I feel this game will rock. If you want to own one, it comes with a price tag of $36.99 for advance booking.
You may love to see other Nintendo Wii Games like Shiren: The Wanderer and Pony Friends 2 , which might also amuse you.